As Dubai continually unleashes a series of ambitious transport initiatives, how long will it be before self-driving cars are making their way up and down Sheikh Zayed Road?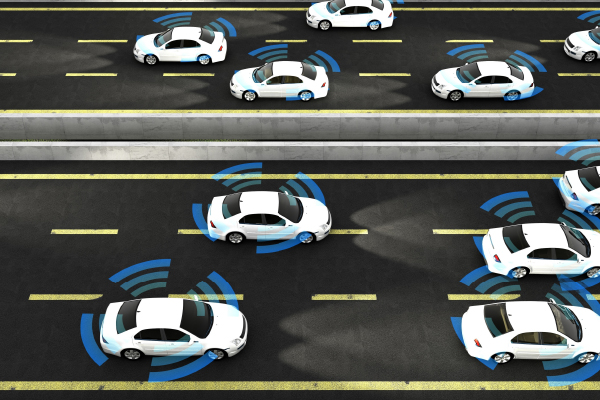 Decades ago, a society where driverless cars are a part of everyday life was the stuff confined to TV shows like Futurama. It seemed almost impossible to envisage a world where vehicles guide themselves – and their human cargo – to their destination. Then again, maybe those who have been here to witness Dubai boom over the last 25 years probably aren't at all surprised at their impending arrival.
Self-starting moneymakers?
Boston Consulting Group has predicted that the self-driving car market will be worth $77 billion by 2035, and Infor's general manager for the India, Middle East and Africa region, Tarik Taman, believes that could be a realistic target based on shorter-term predictions. "The market for driverless – i.e. level 5, fully autonomous vehicles – will remain a very small percentage (1-2 percent) of total vehicle sales until 2025, with the overwhelming majority of these vehicles used for commercial use in controlled environments," he says.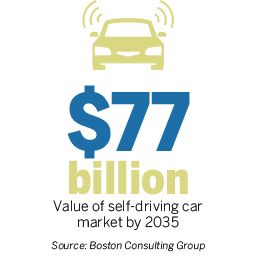 It's been rumoured that world-renowned electric and self-driving car manufacturer Tesla is close to announcing its Middle East launch. The firm's CEO Elon Musk has said he wants the company to have a fully autonomous vehicle on the road by next year, with autonomous hardware first being introduced to its cars a few months ago.
The novelty of Tesla's products would surely be a hit in the region, with high-net-worth individuals queuing up to get their taste of the futuristic technology. The Middle East's top cities are increasingly becoming vehicles for international business, and in a world where time is money, driverless cars are sure to be worth considering for the region's top businesspeople.
"Automakers – including new entrants like Google and Apple – are largely divided into two camps when it comes to their vision for deploying fully autonomous vehicles," Taman says. "On one side, you have companies that see a gradual adoption of fully autonomous vehicles. These companies are more focused on developing vehicles with increasingly more automated capabilities (levels 3 and 4) but believe a driver will need to be behind the wheel and fully engaged – at least for the short term. Other companies are taking a more "big bang" approach; proceeding directly to level 5 as quickly as possible." However, if when it comes to the latter approach, if adoption takes longer than expected, these products could well fall flat before they have even really hit the road.
Are they safe?
Questions will inevitably be asked regarding the safety of driverless cars. The first fatality of a Tesla driver in autopilot mode came in May 2016, but its autopilot system has also prevented crashes in several cases.
"The current limitations of today's cameras, radar and sensors means that a vehicle can fail to detect objects under certain conditions, and if a driver is not prepared to take over control of the vehicle immediately, bad things can happen," Taman says. "This presents a public perception problem because the primary selling point of an autonomous vehicle is that the driver shouldn't have to be fully engaged. If the driver must have both hands on the wheel and be prepared to take over control of the vehicle in a split second, they might as well be driving a non-or semi-autonomous vehicle."