Tahawul Tech caught up with Bill Ruh, GE's first ever appointed chief digital officer, to find out what it takes to head up the digital strategy of a 125-year old multinational conglomerate.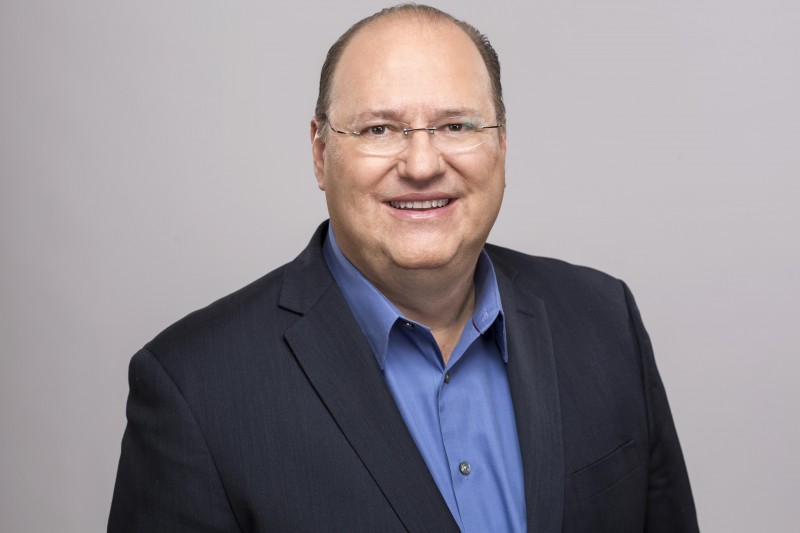 Driving digital transformation within an organisation is an arduous task; one that cannot be taken lightly if a business is to succeed. This drastic change in mindset, business processes and organisational management has ultimately demanded, and justified, the need for businesses to have a dedicated individual to spearhead these digital journeys.
A recent Strategy& study which surveyed the world's largest 2,500 public companies found that 19 percent have a dedicated chief digital officer (or equivalent) – a significant increase from just 6% in 2015.
Among them is General Electric's (GE) CDO Bill Ruh, who also heads up the company's software and industrial internet division, as CEO of GE Digital. Having joined GE in 2011 to establish its Industrial Internet strategy, he is now driving the company's digital initiatives through harnessing the power of Big Data and advanced analytics, in a bid to enable the heavy machinery industry to operate faster, smarter and more efficiently.
"Within GE, I have been responsible for embedding digital tools throughout our operations and product lines," he says. "I work with a fantastic team to reimagine the infrastructure by connecting software, apps and analytics to industrial businesses."
And like many large-scale organisations, GE is undoubtedly betting big on its digital future. It was revealed earlier this year that the company has invested $4 billion in developing products from tiny sensors in jet engines, to augmented reality and software programmes that can crunch large volumes of data. However, Ruh is confident that facing competition in the digital age will not hamper GE.
"No industrial company has our software knowledge, and no software company has our industrial knowledge," he says. "In a data-rich world, the digital future does not belong to any one enterprise. It will instead belong to those who go beyond the conventional limits of what is possible."
But to drive these digital visions, Ruh says a CDO is "integral" to a strategy's progress. "A CDO brings a unique and holistic skillset that is crucial in driving the digital vision of an organisation. A CDO is not a luxury; the role is central to integrating the physical and digital worlds of enterprises."
Following his appointment as GE's first ever CDO, the stakes were high for Ruh to recreate and reimagine the way digital strategies that would impact the industrial industry going forward. "Personally, I do not see it as a high-pressure job, but one that challenges you to think differently and contribute to a new body of knowledge that will ultimately have a significant impact on humanity," he says.
And while juggling his three senior positions at GE – working as the company's senior vice president, chief digital officer, and CEO of GE Digital – Ruh is also a member of the Industrial Internet Consortium. Comprising over 250 members, Ruh sees his involvement as an opportunity to learn and create something new. "I see great passion and outstanding talent in the industry today among my fellow CDOs and their teams," he says. "As leaders, they understand the value of digital innovation, and are working to integrate digital technology into every aspect of their operations."
But for all this talk of digital, it begs the question as to what really constitutes 'digital transformation' within an organisation – a concept that could be regarded as subjective to a large extent, depending on industry, geographical location and scope for change.
However, Ruh disagrees, and believes that digital is not "mere automation," and a digital company is one that explores business intelligence with "hard-core data analytics" to continuously improve systems and practices.
"Digital transformation cannot be subjective: it is real," he says. "It is the application of software into business process and operations to unlock their true potential. Focusing purely on building an IT infrastructure is a thing of the past."