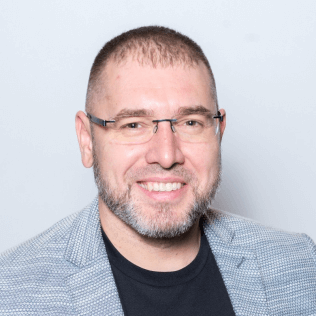 Evren Aker, Director of Partnerships, Genesys, META and France outlines the issues frequently encountered with cloud transformation as well as the 'decade of disruption'.  
Q1. Cloud is the future. However, it's clear to see that across the region many have struggled with the demands of cloud transformation. Can you outline to us why you believe many enterprises have encountered issues transitioning their operations to the cloud – and what cloud model do you believe businesses should adopt?
There are multiple advantages of migrating applications to the cloud such as cost savings, faster deployments, scalability, flexibility, and quick access to channels and innovation. The concept of migration might seem intimidating. However, it follows a logical progression to a destination, as does every journey. Businesses that view migration as merely a huge technological upgrade will overlook its benefits.
Rushing to move workloads to a cloud platform without a clear strategy in place first and a solid plan for each step is risky. Businesses can miss unexpected costs or face issues with systems integration.
Evolving to deliver true omnichannel service shouldn't happen overnight. With an open customer experience platform, businesses can transition in phases, at a deliberate pace. By focusing on each phase through completion, businesses can build confidence in the new processes and ways of thinking.
Most firms want to keep their on-premises solution but also want cloud benefits like global resiliency and elasticity. Cloud's continuous delivery process allows them to upgrade without disruption. On-premises or hosted deployments can't provide all these benefits. A hybrid cloud solution allows an on-premises contact centre to integrate with one or more public clouds. The customer experience industry is under pressure to abandon on-premises contact centre solutions for the cloud. A Hybrid cloud model allows businesses to preserve on-premises investments while maximising efficiency.
Q2. We have talked about digital transformation and cloud transformation, but how critical is it that enterprises get their security transformation right. Cyberattacks are on the increase, what do you think are the best practices businesses need to adopt when it comes to protecting their organisation?
Keeping customers' data secure is a top priority. Less-than-rigorous internal security and compliance controls leave contact centres vulnerable to cyberattacks and data breaches. These breaches can damage the company's reputation and bottom line.
Some best practices to security include automating security scanning and threat elimination processes as this protects data from evolving threats to contact centre security. Even better, automated processes improve via machine learning and artificial intelligence (AI): systems learn the difference between actual security threats and false positives and only act on situations and vulnerabilities that pose a risk.
Moreover, integrating security protocols or measures into existing software is good practice. But having cloud-native security built right into the software from day one is even better.
Customers share valuable data with businesses every day, including names, phone numbers, addresses, payment information and other personal details that offer rich context and add value. Contact centre security involves protecting data within the centre's platform in a way that builds consumer loyalty and trust. To do this, every system, form of software and server supporting customer experience must meet strict security standards. In order to protect customers and safeguard businesses, enterprises must find right vendor that is as dedicated to security as they are.
Q3. We know that technology is advancing rapidly – and some analysts are predicting a decade of disruption. What is your vision for the future in terms of the tech trends that are really going to drive change and foster further innovation over the next 3-5 years?
Gone are the days when businesses could win in the market with a one-size-fits-all customer experience.
Consumers say a brand is only as good as its service. Winning on both fronts requires a secure, agile and real-time platform that can orchestrate individual components across the customer journeys.
AI will better orchestrate customer journeys, leading a culture shift toward empathy. Businesses will use advanced, AI-driven systems of listening, understanding, predicting, acting and learning to orchestrate customer journeys across marketing, sales and service to deliver cohesive, empathetic experiences at scale.
Composable platforms will drive cx differentiation at speed and scale. In the fast-approaching future, composability will be a key requirement for CX cloud platforms. Composable platforms enable the real-time assembly, combination and orchestration of capabilities across four major building blocks: development, ecosystem, marketplace and product. These secure and flexible platforms evolved from — and complement — the API-first, continuous deployment, global availability and built-in security characteristics of modern clouds.
Q4. We live in the 'experience economy' – and it is critical that businesses get their CX right, or they will lose customers and businesses. What do you believe are the key requirements to be successful in the new digital economy?
Winning in today's experience economy requires delivering empathy at scale to customers and employees.
To be successful in the new digital economy, businesses must prioritise empathy and listen to their customer's needs. There are many mechanisms available for companies to gather voice of the customer data, including metrics and surveys, sentiment analysis, social listening, and focus groups. This is the starting point for empathy. CX leaders should answer the following question: "Do we really understand and deliver on our customers' top priorities?"
Businesses must also drive urgency around technology refresh and expansion: The pandemic highlighted many of the limitations of aging technology, particularly rigidity and inability to scale. CX leaders should also understand how aging technology constrains their ability to improve staff engagement and service quality. Cloud and AI-based technology can empower teams with rich data and dashboards, provide real-time support, offload administrative tasks, and drive quality and consistency.
Enterprises must also focus on training and engagement. CX teams have been through a period of immense change, both personally and professionally. It's essential that they also prioritise training and workforce engagement to empower these teams to deliver exceptional experiences.
Finally, business leaders must break down data silos. CX teams can use data and AI for customer understanding and personalisation; and gaining deeper insights and driving performance improvement. Yet organisational silos that prevent data sharing are barriers to CX success. Businesses must break down those silos to gain a full perspective of the customer journey, as well as the effectiveness of distinct interactions.