By: Raviteja Dodda, CEO & Co-Founder, MoEngage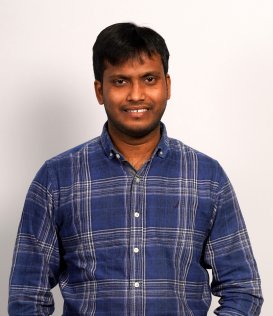 The OTT market has taken the world by storm and taken over our devices too – in more ways than one!
Let's look at the numbers first. According to Alllied Market Research figures, the OTT market was worth $121.61 billion in 2019 and will grow to $1.039 trillion by 2027. The total number of users for OTT services will reach 3761.4 billion by 2025, almost half of the world's population.
When streaming video, 65% of the time it's done on mobile and TV apps, rather than on browsers. eMarketer says subscriptions paid to YouTube will account for 13.2% of all OTT subscription revenue in 2021.
And in the Middle East Asian region, paid OTT video subscriptions went up by over 77% year-on-year to touch over six million at the end of 2020. This growth was led by Saudi Arabia and the UAE with 33% and 25% of subscriptions respectively, followed by Egypt and Morocco.
When Amazon launched its Prime bundle subscription in Saudi Arabia, it saw subscriptions rise doubling over the course of 2020 and set to quadruple in 2021, showing similar growth to the UAE the previous year.
For an OTT content creator, these numbers certainly look attractive, but here's the catch. There are huge expectations from modern customers who want nothing less than an amazing viewing experience. These are the top three reasons why viewers click on their favorite OTT service: diverse content, original content, and ease of discovery. If an OTT platform can provide these consistently, they've got users hooked for life.
Not only are customers demanding, but the competition is heating up too in the OTT space.
How are OTT platforms coping up with hyper-competition and fast-evolving consumer viewing habits? You guessed it right! It's with technology all the way. In particular, Artificial Intelligence (AI) is the magical wand that promises to transform the way marketers are gauging their consumers.
OTT platforms, which are on a purple patch, are quickly leveraging AI technology to enhance user experience and make sure their successful reign continues.
Personalised content recommendations
When subscribers set up their user profiles on OTT platforms like SVOD, TVOD, AVOD and the hybrid ones, they are letting marketers access a storehouse of information by giving them data on locations, interests, viewing and searching behaviour, and individual preferences. This directs creators to customise content, and marketers to personalise in-app messages and mobile and web push notifications to ensure viewers discover new content they will love.
Thanks to AI, marketers are now able to generate content recommendations based on ranking, search, ratings, and similar themes. Users like directions based on their viewing habits. This, in turn, reinforces their loyalty and reduces subscriber churn. Research says content recommendations drive 80% of shows watched on Netflix and account for 70% of YouTube views.
So, how can marketers use AI to personalise content recommendations?
Communicate when an action is performed
Viewers get easily distracted when they are watching a program and abandon it midway without batting an eyelid. It's the marketers' job to get them back on the viewing bandwagon and keep the viewership intact. This can be achieved with the use of one of digital world's greatest sales communication strategy: smart triggers. These are automated messages delivered in real time based on viewers' activity. They help the marketer convey the right message to the right viewer at the right time.
Leverage all channels to send personalised messages
Whether it's retail or entertainment, the omnichannel customer experience is the real game changer. In fact, it's no longer an option but a necessity. Marketers have to map their customer journeys and find new ways to acquire, engage and retain customers through positive experiences across multiple touchpoints. And, just like in retail, in OTT too, a good omnichannel experience would involve the following 'happy experience' elements: convenience, consistency, relevance, empowerment and agility. When there is a sync among website, email and in-app messages, brands can enhance customer experiences, branding, and billing.
Segment the audience and address them
OTT marketers achieve this by segmenting users based on demographics (segmentation based on age, gender, location, and device) and behaviour (categorisation based on language, past consumed content, and content type.)
Then there is the use of the concept called 'affinity segments' that enable marketers to cherry pick and target their viewers based on factors like personalities, lifestyle, beliefs, and choices (as displayed on the specific platform. These factors include gender, age, devices used, video views and watch time.
Affinity Segments can also analyse personality traits to understand users better. For example, users who listen to jazz music often will get recommendations with similar albums. Or the top 10% viewers who opt for sports-related news will get recommendations for similar clips. This will help in personalise the journey, get the context right and optimise campaigns by sending them messages suited to their needs.
Discover your content's 'aha' moment
The 'aha' moment is the ultimate goal for marketers. This can be achieved through analysing which content drives the highest consumption and stickiness. If viewers realise the value of OTT offering the first time and come back for more, then it ensures loyalty. But there is a slip between the viewer getting to an 'aha moment' once and getting 'truly engaged.' For this, one needs to continually trigger 'aha' moments over the entire customer journey.
For instance, Netflix found that the strategic 'aha' moment occurs when they gave their users something to watch within 60-90 seconds of logging in. So the users' landing page was designed to have rows of similar content based on an algorithm of what they had previously watched.
The experience users have soon after they log into the preferred platform is the go-no-go moment for a marketer. They gain insights into the app usage by analysing events following an install, based on which they can take action.
Of course, all marketers have to deal with the much-dreaded churn. But marketers can diminish its impact by identifying the consumers' 'aha' moment, checking the conversion at that point and preventing customer churn by engaging them      effectively. This is achievable through studying consumption patterns of existing customers and tweaking new onboarding.
Find and eliminate friction in your customers' journey
Marketers or OTT creators have to find points in the viewing funnel when users drop-off. Marketers need to change the engagement process by shuffling the order of actions taken in their current process. This is enabled by AI-enabled insights that can build a strategy, taking the guesswork out of marketing. They help in bucketing dropped-off users into one segment and sending them relevant communication.
Let's see how Empericus, Brazil's largest financial publishing firm created a seamless onboarding experience for customers, increasing its conversions by 45% by using AI to tweak their customer journey.
In the existing onboarding process, users interacted with a chatbot that would then create an 'investor profile' and recommend the most relevant articles to them. If users got interested, they could make a one-time payment and access all content.
From the user path analysis and customer feedback, Empiricus realized that this onboarding process was complicated and disincentivised users from engaging with the app for long. So, the marketing team proposed a new onboarding process that gave users direct access to content. On downloading the app, readers would be able to access up to five articles, without any fee, and if they wanted more would have to register. To test this, the Empiricus team split 30,000 new users into two groups and set up an A/B test. One group went through the old onboarding flow, and the other the new one. Purchases were up by four per cent and Empiricus didn't lose any purchasing power in the new onboarding process.
The company benefitted from the app's other engagement metrics too as conversions went up by 45 per cent with users signing up to access deeper functionality and app sessions increased by up to 20 per cent.
Test and experiment at scale
Run multiple A/B tests to find the right message and the right time to communicate with every customer. With A/B testing, marketers can play around with multiple customer journeys within a single flow instead of creating different flows for each possible customer journey. They have to create multiple paths and let AI automatically pick the most optimum path.
AI will also let them identify the best performing channel, the best messaging frequency, and the best messaging sequence.
Here are some avenues for Marketers to run A/B tests and experiments:
Create better onboarding experiences
This involves setting up different onboarding or sign-up flows to test how many emails it takes to convert, what types of offers get the best results and which recommendations resonate most with customers.
Reduce content abandonments
This is testing different abandonment flows and figuring out the most effective way to recapture viewers that have abandoned the content.
Improve conversion rates
Start testing campaigns across all channels to identify which path turns more casual browsers into loyal viewers.
Drive long-term retention
Long term relationships can be strengthened by testing thank-you campaigns, product recommendations in emails, and periodic check-ins.
Reduce churn by predicting unsubscriptions
In this model, customers or viewers are segmented based on three measures related to an existing customer's transaction history: recency, frequency, and monetary value.
RFM is said to be better than traditional methods because it is data-based and backed by transactions between the user and the business. With this model, content creators can analyse the past viewing behavior of each customer and also predict and shape future exchanges with them.
Traditional methods used by market research companies before the entry of data analytics used variables like demographic and psychographic factors to segment customers, which greatly reduced the market researchers' ability to predict user behaviour of niche consumer groups.
Focus on long-term relationships
Consumer interactions with brands are getting trickier and there's no one way to pin them down. A recent study shows that 86% of buyers are ready to pay more in exchange for a great customer experience. Therefore, it is more pertinent than ever to infuse AI to get the most out of OTT platforms. AI-based insights are what it takes to build, optimise and scale a good customer journey that doesn't overdo but, at the same time, builds long-term relationships with customers/viewers.