By Ihsan Anabtawi, COO and CMO, Microsoft UAE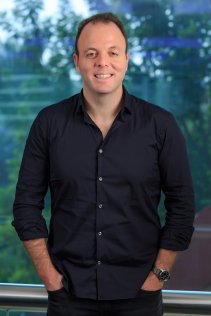 Across the region, we can see economies recovering rapidly. Having weathered the COVID pandemic, governments, businesses, and individuals have returned to the innovation that made the GCC a leading light for the Middle East and beyond.
In the United Arab Emirates, we now need to return to discussions around future skills, because the acceleration we are seeing in digital transformation will demand that the nation's young people be prepared to deliver a range of projects across industries – not just at home, but regionally and globally. And while we are training these leaders, we must instil in them a broader spirit of innovation. They must be problem-solvers, critical thinkers, and team players capable of empathy and collaborative creativity.
The UAE government has always been a leader in this arena, launching a series of programmes to promote the use of technologies such as artificial intelligence, Internet of Things, blockchain, virtual reality, augmented reality, and more. From banking to retail, from logistics to hospitality, these technologies helped the nation weather the COVID storm and emerge ready to compete in the global digital economy.
In 2019, Microsoft brought its intelligent cloud to the region. Through two state-of-the-art data centres in Abu Dhabi and Dubai, we delivered a digital ecosystem that drove innovation before the pandemic, enabled continuity, safety, and crisis management during the pandemic, and is now accelerating progress as we emerge into a more hopeful era.
Aligned with the UAE government's vision to train its young people in STEM skills that will be marketable worldwide, Microsoft has been laser-focused on shaping the country's future workforce, delivering a broad range of skilling, upskilling and reskilling programmes to keep people current and relevant.
We have delivered, and will continue to deliver, impact. A 2020 IDC report projected that by 2024, Microsoft and its partners, together with its cloud customers, will add a collective 69,000 jobs to the UAE economy, including 16,000 skilled IT jobs. During the pandemic, we launched a global initiative in partnership with LinkedIn that allowed more than a quarter million people in the UAE to acquire digital skills. And through the Emiratisation program Tomoh, we accelerated the employability of UAE nationals through internships, direct hiring, and training programmes.
Recently, we have taken this commitment to learning from the UAE to the world: as a technology partner to the UAE's Digital School, an entity under by the Mohammed Bin Rashid Al Maktoum Global Initiatives (MBRGI), we will provide technology support to educate more than 20,000 underprivileged students in five countries this year, enrolling from Egypt, Jordan, Iraq, Mauritania and Colombia and increasing to one million within five years.
Microsoft has long recognised that the cloud is a versatile toolbox of technologies that can propel businesses, governments, and societies to new heights. One of the driving reasons for our launch of the UAE regions was the eagerness we saw in the region for building capacities and capabilities. Now we have provided the means, however, it is time to bring together government, business, and education stakeholders to ensure there are enough skilled professionals to implement the use cases of the future, some of which have yet to be conceived.
In pursuit of that goal, the UAE can lead the way. It already has momentum, and the Microsoft Cloud will continue to play a role in the work ahead of us – to provide talent to the world.