By: Abhilash Augustine, Intertec Systems, Practice Head, Digital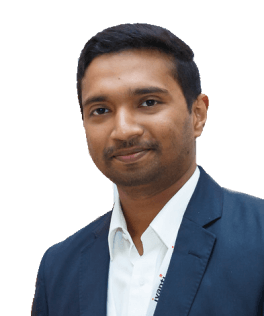 Due to on-going pandemic, organisations have already adopted remote work, and looking to have specific functions executed remotely going forward. They have ensured business continuity by providing secure access to core systems outside the organisation network. Is this enough?
Traditionally, employees had the option of walking into the respective departments to get things done for them and this option is going away with shared services and remote work implementation. It is important for organisations to empower employees with different / easy ways of getting their work and requests done.
We are working with multiple customers to implement a Unified Employee Portal and Paperless Office where the employees can request for services from any department and get it fulfilled using our digital solution. This will enable them to focus more on their day-to-day activities and thereby increasing productivity and Employee experience. The requests are tracked end to end, and analytics are provided to show performance of processes, departments, and individuals.
This might sound simple, but we have seen complexities while discussing with our customers / prospects who have hundreds of internal processes. The complexities come from different factors, some of which are listed below:
Multiple Companies
Business Units
Geographies etc.
Use Case
For example, one of prospects were having multiple companies under the group and they wanted to automate the price change approvals. They have multiple products under the retail division and the approvers vary based on the company, product, business unit etc. We solved this problem by configuring a business rules that can handle this complexity and a single process for price approvals across the organisation. The business rule determines the workflow path and the responsible person / role who should act on the request based on the request details. The above scenario could be tackled with multiple workflows, but the cost, implementation duration and maintenance would go much higher.
Our Approach
We, at Intertec Systems always follow a customer centric approach where our Practice team, Business Analysts and Architects works closely with our customers to provide an optimised and cost-effective solutions. Our project team has the right mix of skillsets to ensure successful delivery. The key activities include:
Define Strategy: This stage involves meeting with key stakeholders to define and agree on key objectives, performance metrics, key personas etc. This will be documented, and the key objectives will be validated against actuals during project closure.
Conduct As-IS Assessment: This stage involves study and documentation of target departments, Systems used, processes and their mode of execution.
Derive To be Processes: Gas assessment will be performed on As-IS process to derive at to be processes and agree with process owners.
Prioritise Processes for Automation: Select key processes to be automated by prioritising based on different parameters. In this way, the customer can go live with the first set of processes within short timespan while the implementation of remaining set can be carried out in an iterative manner.
Technical Design and Architecture: Finalise the solution components, design the solution architecture, and document the technical design.
Design User Experience: Design wireframes, prototypes, navigation architecture as per the stated guidelines.
Implementation: We pick and choose the right implementation methodology based on the requirements of the customer. It could be Waterfall, Agile or Hybrid approach.
Continuous Improvement: Once the processes are moved to production, the performance matrix can be measured and reviewed against baseline to identify scope for further improvements.
Intertec has been helping its customers successfully implement solutions of different scale and in their continuous service improvement. Please reach out to us to know more about our solution offerings and how we can be the trusted partner in your digital transformation journey.