By Amr AlMasri, Regional Director, Genesys, Middle East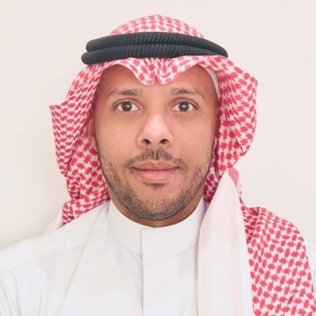 The surge in e-commerce transactions is undoubtedly one of the most significant trends in modern business. In the GCC alone, the e-commerce market has witnessed a steady year-on-year growth, with the UAE e-commerce market projected to be valued at $8 billion and the Saudi Arabia e-commerce market expected to reach $13.3 billion by 2025. Moreover, the evolving digital retail competitive landscape means that customers expect seamless and holistic experiences from organisations. 
Customers have objectives, and they want to achieve them as quickly as possible, whether that be transferring funds or moving their internet service to a new address. The actions customers take to accomplish these objectives also differ. While some users may use several touchpoints at various times, others may only utilise one channel.
Regardless of how they choose to interact with businesses, customers evaluate every interaction with a brand as part of a connected experience. Trust and loyalty are fuelled by integrated, effortless experiences. This can have a positive impact on business objectives such as expansion, retention, and cost to serve.
Organisations should therefore prioritize optimizing end-to-end journeys rather than just enhancing interactions on individual channels.
Go Beyond Traditional Personalisation Methods
According to a Forrester report, personalisation was the top technology investment for 2021. Customer journey data, which is traditionally stored in systems and databases throughout the organisation, serves as the foundation for journey orchestration. However, many businesses have disjointed systems that make it difficult to integrate data. As a result, each team must make personalisation decisions based on limited data, making it challenging to personalise customer experiences, especially at scale. Additionally, conventional methods of personalisation frequently employ rules-based workflows. These rules are based on the customers recent activity within a particular channel. As each interaction does not necessarily reflect prior experiences or even current intent, customers are frequently made to endure frustrating, disconnected exchanges.
Journey Orchestration: The Next Stage of Personalisation
Customer journey orchestration identifies the most pertinent interactions based on each customer's current goals and prior experiences. This information enables real-time enhancements to the consumer experience and business outcomes. Customer journey orchestration software enables businesses to go beyond conventional methods of personalisation. It utilises customer data from all channels, sources, and systems within and outside the contact centre. Therefore, each interaction reflects a customer's overall experience with the company, not simply their most recent one.
Journey orchestration is frequently combined with other customer-centric strategies. This means prioritizing customer experience metrics such as satisfaction and effort over operational metrics like average handle time. Moreover, in order to support seamless omnichannel experiences and enable a real-time, comprehensive customer view, CX teams should also connect siloed data sources. Businesses should reconsider leveraging the predictive power of artificial intelligence (AI) to automate tasks and plan journeys.
Improve Customer Outcomes in Real Time
Aligning on journey-based approaches operationalises journey optimisation. This enables businesses to improve the end-to-end customer journey while optimising interactions at individual touchpoints. 
Creating journey-driven audiences is a good place to start. These more accurately reflect individual customer intent and incorporate prior experiences and behaviours. In order to do this, businesses need to define a customer segment based on demographics, specific customer behaviours, and relevant time constraints. The audience can then be used to guide decision-making and real-time actions. Organisations, for example, could block upsell emails from being sent to a subset of customers attempting to resolve a support issue.
Customer journey measurement, another journey-based approach, facilitates the orchestration of relevant actions and the optimisation of customer journeys.
Businesses can use journey measurement to enhance customer experience and contact centre performance, which is essential to ensure superior customer service. This method allows companies to identify what is causing poor customer experiences across channels, prioritise improvements, quantify the impact on revenue and cost to serve, and increase customer and employee satisfaction.
By measuring and optimising journeys, employee experiences can be improved in two ways. Firstly, it can provide agents with information regarding each customer's previous journey, current intent, and suggestions for a more personalised interaction. Secondly, it can enhance predictive routing to better determine which agent should respond to a specific customer's question.
Think Customer-First
Organisations can't dictate a customer's experience. Customers interact with businesses in their own unique way to accomplish their specific objectives. The customer directs the experience at their own pace and through the channels of their choice. Therefore, organisations can significantly benefit from orchestration. By switching from conventional personalisation methods to orchestration, they can produce actions that scale and instantly optimise journeys.
Organisations can achieve their goals by helping customers succeed in doing so. Businesses build more trust when they let their customers drive their CX strategy. This trust will allow enterprises to achieve goals like lowering churn rates and costs and increasing revenue.