By: David Noël, GVP, EMEAR at AppDynamics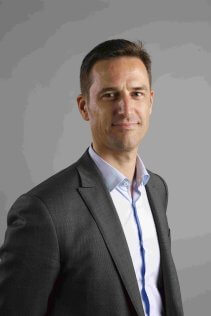 Writing in Harvard Business Review last year, Thomas Chamorro-Premuzic, Professor of Business Psychology at University College London and at Columbia University, stated:
"Data has been hailed as the new gold, oil, and soil, out of which invaluable products, services, and progress shall arise. That may be true, but the fact of the matter is that data is just symbols, mostly numbers: zeros and ones". 
He went on to write:
"In most relevant areas of life, we still need human expertise to translate data into insights, and the willingness to act on those insights is what ultimately makes someone data-driven. Data without insights is meaningless, and insights without action are pointless".
Having worked in the technology industry for many years, and seeing the sheer volume of data and complexity that is now engulfing IT departments in all sectors, these words got me thinking about the unique relationship that we, as technologists, have with data.
All data, little insight in the IT department
To the outside world, the IT department would naturally be associated with good use of data and insight. Technologists have been the driving force behind the digitisation of services which has led to organisations generating vast amounts of data across every area of their operations over the last decade. What's more, IT departments have led the transformation projects which have enabled other business functions, from sales and marketing through to HR and finance, to generate more data and convert them into meaningful insights needed to optimise performance and shape strategies.
Somewhat bizarrely though, one of the few business functions that has yet to fully embrace a data-driven approach is the IT department itself, and in particular IT Operations.
In our latest Agents of Transformation study, Agents of Transformation 2021: The Rise of Full-Stack Observability, 73% of technologists in the UAE stated that they are too reliant on gut instinct when it comes to making decisions and prioritising actions in relation to technology performance, and that they need more accurate data and insights.
This is a staggering statistic for the IT industry, particularly when organisations are more reliant than ever on their IT departments to drive through rapid innovation in response to the pandemic and ensure faultless digital experiences for customers and employees.
The problem here isn't one of gathering data — most IT departments are currently drowning in data, it's mostly about making sense of it and taking actions.
On the back of rapid digital transformation over the last year, technologists have rightly recognised the need to monitor performance across an increasingly sprawling IT estate, made up of a patchwork of legacy and cloud environments. But in doing so, they've unleashed a deluge of data into the IT department that they just can't handle.
Unfortunately, most technologists don't have the right tools to cut through this data noise and generate the essential insights they need to understand where and why technology issues arise and how they are impacting customers and the business. Many don't have a unified platform to look after the full technology stack and, because data is siloed, they're unable to identify the root causes of performance issues since they can't accurately understand topologies and dependencies.
Critically, most technologists in the Emirates are unable to link IT performance data with business metrics, such as customer experience, sales transactions and revenue. This means they're unable to prioritise fixes based on what matters most to customers and the business. Alarmingly, 75% of UAE technologists report that this inability to connect full-stack observability with business data will be detrimental to their business over the next year.
Insight is critical but instinct still has its place
Evidently, technologists need accurate, real-time data and insight into IT performance, linked to business outcomes, in order to make informed, strategic decisions and prioritise their actions.
However, it would be wrong to think that regional technologists want to be entirely led by data. In an increasingly automated, AI-driven world, instinct based on years of experience and training is arguably more important than ever, to create, innovate and differentiate. Indeed, in a previous version of the Agents of Transformation study we found that whilst most elite technologists recognised the value of accurate, contextual data to make decisions, as many as 97% felt that it is important to 'act confidently on both instinct and information'.
Technologists are eager to apply their knowledge and experience to solve technology and business problems, and rightly so. But they want to be able to use their instincts in the right way, at the right time.
In her Harvard Business School study, When It's OK to Trust Your Gut on a Big Decision, Laura Huang found that for the most part business leaders should be led by data and insight, putting gut feelings to one side. But there are some decisions where instinct or intuition should always play the dominant role. She states:
"Reserve your intuition for those decisions that go beyond routine, where calculations of probabilities and risks are not only unrealistic, they are infeasible".
Applying this principle to the IT department, gut feelings simply have no place in identifying IT performance issues, mapping dependencies up and down the IT stack or prioritising fixes based on impact to end users and the business. The tools and data exist to do this quickly and accurately.
Instead, where technologists should be applying their instinct is around innovation, designing and implementing new digital services to meet customer and employee needs and respond to new threats and opportunities. These are the types of decisions which require creative and strategic thought, based on experience, lessons learned and previous successes. And this is where technologists can deliver game-changing value to their organisations.
The sad truth is that at the moment, technologists never have the time to spend on these types of initiatives because they're caught up in a never-ending cycle of firefighting. They're frustrated, stuck on the back foot, forever having to rely on gut feelings where they should have access to real-time data and insight.
Business leaders need to act now to address this situation, otherwise they risk jeopardising their ability to deliver the seamless digital experiences customers and employees now expect at all times. And just as importantly, they risk missing out on the innovation and differentiation that regional technologists can deliver when they're able to apply both insight and instinct in their decisions.