Anita Joseph caught up with Alexander Foroozande, Head of Channels MEA at Nozomi Networks, to discuss the company's growth roadmap, its channel partner dynamics and integration with Swimlane.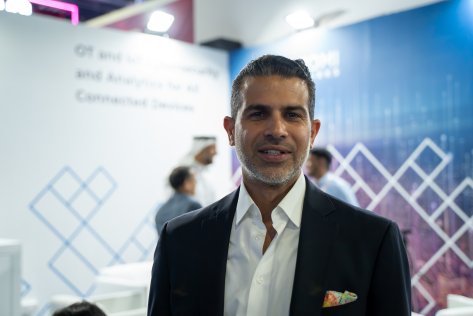 What is Nozomi Networks' growth strategy for channel partners in the region and what is your outlook for 2023 in this regard?
We're a small company, but we're leaders in what we do. We just established about four years ago in the region, but we're already leaders in OT and IoT security. What's very interesting about where we are in our journey is that Nozomi Networks, in the Middle East and Africa, contributes to over 20% of global revenues. Not many global companies can say that, and we're very proud of this achievement. We're also pleased that we've developed entrenched roots within various different sectors across different industries. In fact, there is not a single global vendor that can scale at speed the way we're doing with our partners.
Partners and the channel are extremely crucial to our success. In the Middle East, Africa, the CIS countries and Pakistan, we've got a two-tier partner strategy at the moment, where we sell through distribution, and then ultimately through our partners. We've currently got about four distributors in the region, and we're building upon that. This number will scale from a partner perspective to around 50 to 60 partners over the course of the next couple of years. The way we see growth is not only to talk about security companies and cybersecurity partners who want to move into OT security, but also to OT security partners who want to move into the cybersecurity domain.
How does a platform such as GISEC enhance connections with channel partners?
GISEC is a great opportunity to connect with partners to bring them up to speed with what we're doing. It is also an opportunity for partners to come up to us and give us their feedback and insights. Moreover, we're expanding in Africa, the CIS and Pakistan, and we need partners for this. So yes, GISEC is a wonderful platform for us to strengthen our relationship with existing partners and identify new ones, in order to consolidate and expand our business.
Tell us more about your partnership with Swimlane-what are the highlights of this integration?
Nozomi Networks provides cybersecurity solutions for OT and IoT environments. We help customers see what's on their network. When they see what's on the network, they're able to detect what's on it. With the Swimlane integration, they're a Security, Orchestration, Automation and Response (SOAR) platform. They integrated with us to be able to automate the process for customers once they see and detect anomalies, to be able to take it into a SOAR level to actually orchestrate and automate and then respond to those threats. So, in short, the Nozomi networks/Swimlane integration accelerates the customer to go from detection to response at machine speed. They will no longer be human intervention. All the analysis happens at the machine level. If we want the customer to automate a process, we can write the scripts and there will be automation. If we want just alerts, there'll be alerts sent to the customer and the customer can take action accordingly.