Mohamed Shahin, Senior Market Advisor at Enterprise Ireland MENA, addresses the Middle East's digital economy outlook and how government-led initiatives are driving the growth of the region's ICT industry.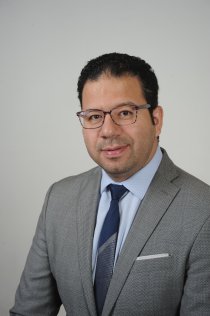 With a hundred per cent nationwide smartphone penetration, 5G now present, and a range of Government initiatives and strategies being implemented, the UAE is well placed to realise its ambitious agenda of doubling the size of the country's digital economy in the next 10 years, which currently contributes about 4.3% of the GDP of the UAE, valued at AED 100 billion.
The UAE government was among the first among the GCC countries to launch a series of digital transformation initiatives, making its people early adopters of emerging technologies, and in turn helping drive the growth of its ICT sector well before the pandemic accelerated investments in data management infrastructure globally.
By leveraging its strategic location, world-class infrastructure, strong connectivity and business-friendly environment, the UAE has cemented its status as an ICT innovation hub. More and more global companies are setting up their headquarters in Dubai and Abu Dhabi, and consequently attracting new talent and sophisticated technologies to the region.
This week, GITEX will once again bring together leaders in innovation from around the world at the Dubai World Trade Centre, with the appropriate theme of "creating a bolder digital future together". The annual event will act as a springboard for disruptors to further enhance the region's tech capabilities and help meet the demands of the digital-savvy consumers.
Irish technology companies will once again be present at Gitex, many of which are already doing business with local partners in the UAE and across the region drawn by the matching of ambitions with innovation across a range of sectors.
Many of Ireland's tech companies originate from Dublin's gleaming tech quarter, known locally as Silicon Docks. Its multilingual, youthful chat focuses on plans, start-ups, meeting places, who is going where after work and who is got the latest big idea. This vibrant tech sector is also home to many of the global tech giants and is making Ireland a tech innovation hub. In the fast-moving world of tech, Ireland like the UAE is putting innovation front and centre in its national economic strategies by producing innovative products and services from an energised sector competing on the world stage.
5G: the cornerstone of Industry 4.0 preparedness
The vibrancy in the Middle East region around tech innovation is being driven by the national agendas developed in the UAE, KSA, Qatar and Oman, which in recent years has equally advocated increased investment in innovative ICT services that support their vision for eGovernance, smart cities, next-generation healthcare and education, and smart mobility.
GCC governments have been quick to adopt cloud services and are now progressing towards a future that involves world-class 5G and AI capabilities. Telecom operators are leading the charge with the commercial deployment of 5G services.
Irish innovation is playing an integral role in enabling these national agendas. Companies like Xunison are offering their all-in-one devices, SaaS management platform, and mobile applications to Middle East telcos. The Dublin-headquartered company recently signed an agreement with STC (Saudi Telecom Company), the leading telecom service provider in Saudi Arabia, to exclusively develop and supply the latest in smart home and consumer communications technology.
Another leading Irish company enjoying success with telcos in the region is Aubren, who have been providing their unique and innovative air management and energy-efficient telecom cooling solutions that allow operators to achieve annual savings of 50 per cent or greater on their cooling costs in almost any climate, which makes substantial financial savings whilst providing the high degree of cooling required to keep networks operating at optimal performance.
AI: A key growth opportunity
With Middle Eastern businesses moving closer to employing cloud-based models, the region has become a lucrative market for global machine learning and data science solutions providers. Innovative Irish tech has been introduced across the GCC, where investments in software-based systems have scaled up significantly in recent years.
Leading businesses in the region have adopted Getvisibility, an Irish-born data governance software, that uses state-of-the-art AI to classify and secure documents and emails in real-time, provide risk and compliance assessments as well as enforce protection on sensitive data.
The UAE's smart initiatives, openness to collaboration and robust IoT infrastructure are facilitating the growth of its future smart, knowledge-based economy powered by innovation, research, science, and technology.
The UAE is embracing the opportunities of the digital economy, growing this in size will reap not only significant economic benefits; it will also transform the flourishing tech ecosystem in the country that will not only support home grown talent, but act as a draw to the leading tech talents globally.
In AI alone, PWC estimates that the technology will contribute up to $320 billion to the Middle East economy and the UAE has already been making significant and exciting progress in this area. Much like Ireland's Silicon Docks, the same vibrance is emerging in the region, making for wider opportunities, and for the realisation of ambitions to be achieved. The opportunities ahead for Irish companies in working with local partners to contribute to this ambitious agenda is significant; it is an opportunity that brings gains for all.