CNME Editor Mark Forker spoke to Antoine Harb, Team Leader, Middle East and Africa at Kingston, to find out how the company's suite of solutions is helping enterprises manage their storage and data-centre requirements.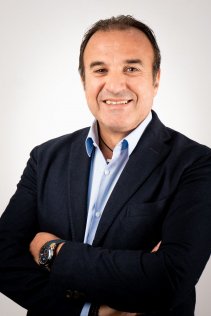 Data is growing exponentially and coupled with a massive acceleration towards public cloud in the Middle East, there is a growing demand for effective data centre storage and management solutions. Can you tell us about the suite of solutions and products that Kingston offer in terms of datacentres? 
Kingston is a business leader in producing fast and reliable memory solutions. It's server SSD and memory products directly support the global demand to store, manage and instantly access large volumes of data in both traditional databases and Big Data infrastructures.
Kingston helps corporations to meet their performance and quality requirements with consistent, rigorously tested memory and SSDs.
Kingston offers a wide range of enterprise-class SSDs and server memory suitable for several generations of servers and adapted to different applications.
Many independent industry experts have highlighted the reliability and effectiveness of Kingston's SATA Storage Solutions. What differentiates this product from other similar solutions on the market? 
The main difference will be Kingston Technology's experience and expertise in manufacturing high quality products for the past 33 years. In those past decades we focused on the strict quality control of used components and products we produce, a robust testing procedure and Customer Services for pre- and post-sales support.
The components to build DC SSDs, in particular SSD Controller and NAND are carefully selected by quality, reliability, longevity, requirements and not to forget availability in order to offer a long-lasting product that is worth the investment.
It further is our strong believe, that well established collaborations with our SSD Controller Vendors are essential to fulfil the required specifications such as Performance, Endurance and QoS.
Lastly, the robust and extensive testing as part of our threefold testing is essential.
What new trends do you see emerging in the datacentre industry over the next 12 months as a result of the new IT landscape that has been carved out since COVID-19? 
Firstly, is the need for computing capacity, driven by the large scale move to working from home for many businesses and institutions. Digital infrastructure has never been so important to the world economy.
The associated uptake in usage of digital applications in video calling, telehealth, e-commerce and e-learning, alongside those for entertainment as we all spend more time indoors, is causing a surge in need for data capacities.
Consumers have developed an insatiable demand for the digital world. Social media, streaming services, cloud storage.
We live in an era of digital-on-demand and have the Netflix addiction to prove it. With data being devoured like never before, satisfying this hunger requires data centres. And lots of them. By 2025, it's predicted that UK data centres will be storing data worth just over £102bn annually.
Due to the further development of the 5G network, and edge computing micro edge data centres, which are at locations closer to where the data is being generated and consumed, are also gaining traction among enterprises seeking to ensure that their information and communications technology system is ready for the future. The much smaller edge data centres ensure faster response and more efficient data flow as well.
Why should enterprises choose Kingston as their partner in relation to managing their storage and datacentres requirements in this new data-driven digital economy? 
Reliability is the cornerstone of the Kingston product strategy. It has played a key role in maintaining the long-term relationships developed over the years with customers. Kingston remains committed to exceeding industry standards with every new development while maintaining the signature reliability of its products.
Kingston further offers a wide range of dater centre solutions such as the DC family (D450R, DC500, DC1000M and DC100B).
Data centre architects design performance targets for a wide range of systems, while maintaining flexibility for different workloads. Various data applications may require a range of storage and memory configurations to meet a variety of system specifications and workload demands.
Kingston server memory and enterprise-grade SSDs help to manage workloads such as AI, machine learning, big data analytics, cloud computing, operational databases (ODB), database applications, and data warehousing.
Kingston's current DC flagship product, however, is the DC1000M U.2 PCIe NVMe Gen3 x4. The DC1000M provides an exceptional consistent I/O delivery with sequential speed up to 3GB/s and stead-state 4K up to 540K IOPS, allowing to manage a wide range of intense workloads .
Its Quality of Service (QoS) delivers ultra-low transactional latency for large data sets and various web-based applications, while its power loss protection (PLP) feature reduces the possibility of data loss or data corruption on ungraceful power fails.