Asim Saud Al Jammaz, CEO at Al Jammaz Technologies, tells Reseller ME how the company is focused on empowering partners to seamlessly adopt new technologies and add value to their offerings.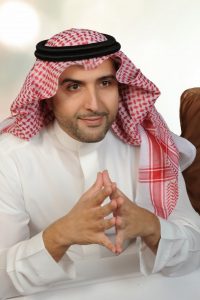 How would you describe the distribution market in the region today, especially with all the rapid technological changes taking place?
For sure, the market is changing and emerging and customers are thinking about how they can digitise their work and services. The organisational adaptation of IT solutions has become focused on the end user-how the new digital solutions can help provide new and better services, so the requirement and maturity of customers are not as before. This have all impacted the solutions offered in the market, value added resellers need to provide and skills they need to have, and since distributors are part of this chain this has changed how distributors provide value, the solutions they offer, the skills they need to have and the model they operate with, small vendors today as important as big vendors and with many new startups vendors providing unique solutions that complement large solutions from large vendor, the distributor needs to be able to manage a large library of software and solutions that can be offered in the market and make it easy for channel partners to find the right solution/ software that they need.
What is Al Jammaz's market strategy focused on?
Our strategy is focused on helping partners provide end-to-end cloud solutions from infrastructure to software and security, transform 25% of our business to Cloud and As-a-Service solutions by 2023, empowering partners to build data centres with all the needed requirements from software and hardware with edge computing in mind, develop channel partner capabilities in emerging technologies such as AI and IoT, provide the market with the best security solutions and increase awareness in the channel about threats and solutions.
Tell us more about your partner ecosystem-how do you make sure that your partners are empowered to run their business in today's digital age, with maximum efficiency and reliability?
A few years ago, we invested in a cloud market place for partners which they can use under their brand white labelled, so that they can provide digital and cloud solutions to their end user.  This platform provides all the requirements partners need to bill their customer in As a Service model providing multi cloud solutions from different vendors and one simple invoice. We have seen that over 95% of partners in the Middle East don't have a billing system that can help them with the cloud and As-A-service model, so our platform will provide them with this capability.  Added to that, we have included over 500 cloud solutions on this platform that partners can sell and provide to their end users, in addition to adding their own cloud solution to this platform.
How is Al Jammaz Technologies incorporating all the latest technologies in order to spur innovation and creativity in their business?
As mentioned earlier, we have invested in a platform that can help us to provide any type of cloud and As-a-service solutions with a marketplace that includes over 500 cloud solutions, we are also working in a project with local startups that provide B2B information technology solutions to help them access the market, also another project in creating the largest online software catalogue in the market where partners can find all the solutions they need in this digital era. We are also moving most of our IT needs to the cloud so that our teams can work from anywhere as if they are in the office also our ERP is upgraded to provide new features that can help the team to get the information they need and do the necessary work using mobile phones while they are on the move, integration between our CRM and application and PBX to make calls and conferences with a touch of a button.