Amanulla Khan, Managing Director of Linksys Middle East, Turkey & Africa spoke to Anita Joseph, Editor, Reseller ME, about what it means to be participating at GITEX and what to look forward to, next year.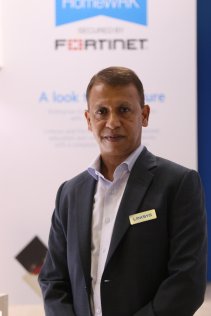 What does it mean to be participating at GITEX this year and what are some of the products/technologies you are showcasing?
Last year, there was a lot of uncertainty because of the pandemic. This year, we couldn't be more confident about everything. This pandemic has re-emphasised the fact that selling Wi-Fi is a noble cause. Today, Wi-Fi is in everything, and it powers even the smallest of things. The most important thing with Wi-Fi is that it should work. I shouldn't have to worry about it. I should be confident knowing that it is always there and can be depended on. So, this GITEX, we take pride in showcasing 30 years of our legacy and the new innovations from these years.
So the first thing we have done, which we haven't done ever before, is to venture into mobile Wi-Fi. We believe that 5G is a real revolution which is going to change the dynamics of everything in the world-not just technology, but everything that we do today. That's why we're foraying into the 5G space. You see a lot of consumer-driven products, commercial products and industrial products.
The second thing we're focusing on is our routers and Mesh technology, WiF-6 and the new technology which is W-Fi 6E, which will soon be ratified. This product is available in the US today and the moment is it given the go-ahead by the authorities here, it will become available here. The USP of this product is that it provides an unparalleled user experience. This is the focus on the consumer space.
On the commercial space, which is the SMEs, we have enhanced our portfolio of products. About two years back, we had announced our first cloud manager-the Linksys Cloud Manager and now we've added a host of products onto this portfolio. We have added an outdoor access point, we have added an indoor access point which will be used in large villas, hospitality and education sectors. So we have a complete portfolio of products which start with indoor access points, to indoor access points. From the technology perspective, we have Wi-Fi 5 today and we are launching Wi-Fi 6 access points for businesses in December.
We have something else that's unique: The software that guarantees the best experience. What we have is Linksys Smart Wi-fi and each of our mesh solution comes with Linksys Smart Wi-fi. With this product, we give you, the consumer, the control of our network where you're able to view the number of devices connected on your network, you're able to limit the kind of usage, the kind of bandwidth and prioritise bandwidth on applications. What's more, you're also able to control the kind of access that your kids have, to the Internet and the various websites.
So, what's the next year looking like, for Linksys?
The pandemic has taken everything online and with more and more employees working from home, you need access to the same resources and the same quality across the board. In fact, they would like to get the same experience they got when there were physically present in office. So the main thing is providing those resources to our ever-growing employee network. The remote working trend is going to continue and that's going to be the biggest challenge. We're also making a lot of investment in educating the customer, especially about MESH.
We foresee an exciting future, especially since the partnership we have developed with Fortinet and they're the world leaders in cybersecurity. We have several interesting product launches lined up and we're looking at a very dynamic period ahead.