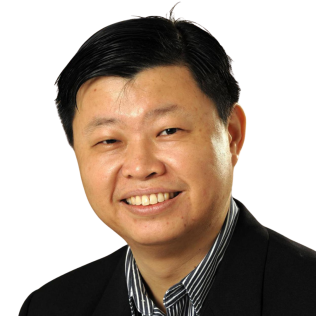 Veronica Martin caught up with JS Wong, CEO at SendQuick to discuss GITEX 2022 and the company's plans for the region.
Can you tell our readers about some of the solutions and partnerships during GITEX this year?
We are based in Singapore, but we have been working in the Middle East for the last couple of years and we have been focused on mastering our solutions, particularly sending messages to your mobile phones.
We offer on-premises, cloud, hosted service, and even virtual machine deployment options for our mobile messaging solutions. This enables us to tailor our enterprise mobility solutions to your unique company requirements.
The channels of internal and external communication are greatly simplified by our strong SMS gateway and corporate mobility services, enabling your business to immediately address the concerns of all stakeholders.
In the last 12 months, how has your company performed in the MENA market?
The last months were difficult as everyone was still recovering from the pandemic, but we are happy to see the excitement and vibrancy happening again in Dubai, so in the next year we look forward to more developments and sales in all the GCC countries.
Which technologies and IT trends are the forefront of driving innovation for your business?
There are many areas of technology that can be used in our business, such as AI, and we provide dependable enterprise mobility management services to help you keep on top of issues and enhance communications across the entire business.
Better communication speed up problem solving. Employees may cooperate and interact with their co-workers, suppliers, and clients in real time thanks to our mobile messaging solutions and SMS gateway.
Can you tell our readers how your business model has driven key business outcomes for your customers – and what differentiates your company from your market rivals?
We have a couple of business models in our organisation and systems solutions to fulfil all the requirements of our customers. We are very focused in the IT notification space, where there are very few failures and it's very comprehensive. We offer compatibility with all the systems, provide the features that all IT managers require for operations and all types of messaging formats.