CNME Editor Mark Forker spoke to Dr Eng. Fadi Nasser, Chief Commercial Officer at MEEZA, to find out how they helped customers evolve their IT infrastructure during the COVID-19 crisis, its partnership with Cisco – and the ongoing new trends emerging in cloud utilisation.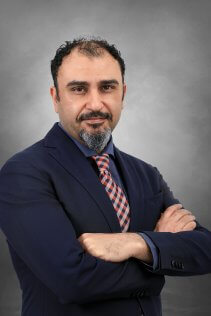 The Covid-19 pandemic has pushed organisations across the region to evolve their IT infrastructure. What are some of the key Cisco solutions that have witnessed a surge in demand?
Since the onset of the pandemic, we have seen a surge in the requirements for Cisco collaboration solutions.
Most of our customers who are looking for collaboration and remote working solutions choose Cisco because of the quality and security of these solutions and their adaptation to the business environment.  In addition to Cisco collaboration, there has also been a surge in the requirements for Cisco Security solutions.
Since majority of our customers' workforce has been working remotely, a simple VPN type solution could no longer be adequate to keep up with the security challenges, so we have seen our customers rely on Cisco Security solutions to keep sensitive data secured.
What are some of the key milestones including trainings and certifications that MEEZA has achieved as a Cisco Partner over the years?
MEEZA has always been one of Cisco's top strategic partners in Qatar. MEEZA prides itself for being the first Cisco MSP partner in the country in 2012 and from that point onwards our relationship with Cisco has only grown stronger.
MEEZA has invested heavily in Cisco certifications and specialisations. We are proud to have a large number of CCIE certified engineers across a number of technology domains. In fact, we have one of the largest Cisco trained workforces in the entire country.
MEEZA has also recently completed its Cisco gold certification. We remain committed not only to being one of the preferred service providers but also a leading figure in the Cisco ecosystem.
How are Cisco supporting global trends in cloud utilisation?
Cloud computing has been an increasingly upward trend over the past few years which has seen further acceleration since the onset of the pandemic.
During the last year, many businesses had to quickly accelerate their cloud adoption initiatives in order to allow for more flexibility. Anytime we talk about migration to the cloud, the quality of service as well as security are extremely critical.
This is where Cisco has played an increasingly important role by ensuring that the appropriate solutions are available for clients to migrate their workloads to the cloud in a reliable as well as secure manner.