Philippe Jarre, CEO of Mindware, tells Anita Joseph that the company's partnership with Dell Technologies is solid and that Mindware intends to leverage its strong operational and technical capabilities to deploy as quickly as possible the latest products and solutions from Dell Technologies.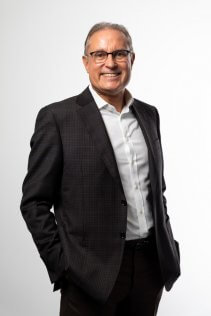 You've been recognized by vendor partner Dell Technologies with the EMEA Regional Distributor of the Year Award for achieving rapid regional strategic growth. So, what do you owe this success to?
This is indeed a wonderful accolade!  It is standard practice for Middle East distributors to receive awards recognizing them at a regional level. However, this one is very special since we were compared to the big European players and managed to attain the top spot. That, to us, is an extraordinary achievement that we are very proud of. And it is not very often that a local distributor within the Middle East has been awarded such an honour at an EMEA level which is an exceptional achievement!
In terms of our partnership with Dell Technologies we are, by far, the number one regional distributor of the company. There are a number of reasons for this. The first is because we maintain an extensive ecosystem of more than 4,000 partners, all of whom are skilled in various domains and always supported by our team when promoting and deploying the latest Dell Technologies' solutions. Mindware employs a dedicated Dell Technologies Business Unit that constantly works in close partnership with the vendor. Moreover, we run warehousing facilities across the major countries in the region which, from a logistical standpoint, adds further operational value by our swift order fulfilment. Also, worth noting are our excellent capabilities in terms of technical support. We have been working with Dell Technologies for over 20 years and we keep a finger on the pulse when it comes to their latest technologies. We understand the complexities of solution-selling as opposed to the typical transactional dealings. Dell Technologies also appreciates our robust financial capabilities which are – confidently – some of the best in the region when compared to our competitors. Last but not least, come our values; Mindware shares the same ideals & principles as Dell Technologies such as our teamwork spirit and go-get attitude. Our companies, therefore, work seamlessly together as one.
How has your channel partnership grown over the years to incorporate the technological requirements of vendors and also add value for customers?
Over the past two years or so we have been laser-focused on developing our team's technical competencies. Today, Mindware employs close to 40 technical architects who are specialised and certified in the latest technologies within our portfolio. We have had several discussions with Dell Technologies regarding their strategy to offer "everything as a service" for on-premise and multi-cloud deployments under "Project Apex". Mindware has been running a dedicated Cloud practice which is fully aligned with Dell Technologies to achieve its vision in the region. We definitely support this project and, to that effect, we have been training and enabling our partners to deploy Dell Technologies' solutions for Cloud migration, which is one of the major digital transformation drivers for any enterprise.
Your partnership with Dell technologies is significant and strong. How do you intend to build on this, going forward?
We intend leveraging our strong operational and technical capabilities to bring to market and deploy as quickly as possible the latest products and solutions from Dell Technologies. As mentioned earlier 'everything-as-a-service' is a big play for Dell Technologies and we are fully geared up to support the vendor's vision. Dell Technologies is also betting heavily on Cloud and VDI and Mindware is working closely with the company to build a regional strategy that will help the vendor achieve its sales aspirations and increase market share.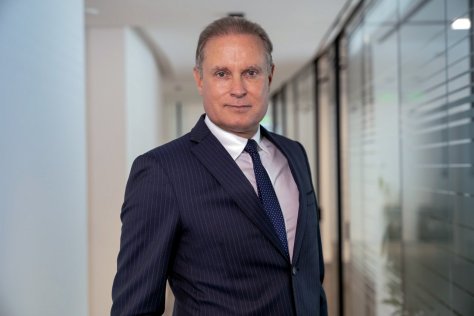 From an operational standpoint, in 2021 Mindware will consolidate under its umbrella all the other distribution companies of Midis Group covering Africa. This restructuring will not only give critical mass to these companies, but also provide them with access to our Dubai Centre of Expertise on Dell Technologies as well as strong financial support.  This undoubtedly opens up a huge opportunity for Dell Technologies to garner an increasing share of the highly lucrative African market.
Given the challenging market conditions right now, do you think there is need for a greater collaborative approach to addressing business challenges? How do you think the whole channel ecosystem can address this effectively?
The current pandemic situation has, in fact, accelerated the digital transformation aspirations and plans of regional organizations. They are looking to put in place technologies that enable remote working/ work from home, and at the same time, protect against security breaches (which are becoming more prevalent in today's scenario). The channel needs to be able to provide comprehensive solution stacks, rather than siloed products. As a distributor, we are fortunate to have a portfolio of market leading technology vendors such as Microsoft and Dell Technologies that address the current technological needs of enterprises, including cloud migration which – as mentioned earlier – is one of the pillars of a digital transformation strategy. As a channel player, if one lacks access to major technology vendors backed by the proficiency to support such technologies, they will definitely miss out on new opportunities, become irrelevant and eventually disappear.
What is the biggest challenge in today's times (other than remote working and network security) that the channel is facing? How do you think this can be tackled?
The biggest challenge is – I believe – financial stability and cash-flow management. Channel partners need to ensure that they keep winning projects and, most importantly, ensure that payments flow in timely. In today's tough market conditions, wherein customers demand longer credit periods and are more frequently defaulting payments, channel partners heavily rely on distributors to provide them with financial backing. Knowing that our success is directly related to the success of our partners, Mindware has been strongly supporting our channel ecosystem to overcome any financial challenges. Naturally, we do a lot of financial engineering that involves understanding the business risks and drawing up solution plans benefitting all parties involved.
The MENA channel market is highly competitive. What has Mindware's journey been like, so far?
The size of our business has doubled in the last three years and we will most likely hit the billion-dollar mark by the end of 2020. Last year was critical for Mindware where we grew the business by 23%. Some of the initiatives that helped drive our business included the acquisition of Arrow Electronics' enterprise computing solutions business in the Middle East; the launch of a new 'Solutions Unit' comprising of pre-sales and services teams focusing on infrastructure, security and Cloud solutions. Lastly, the launch of our new Cloud Marketplace offering superior transactional experience to the channel community as well as a wide variety of Cloud solutions and services.
Despite our market facing multiple challenges this year, we have been able to use this time to consolidate our market position, refocus strategies, channelise our energies, gain share and build momentum. We will keep working hard and building on our strengths and I am confident that we will end 2020 strongly.