Rodrigo Castelo, VP Middle East & Africa at OutSystems, takes the time to discuss Healthcare Modernisation in the GCC region.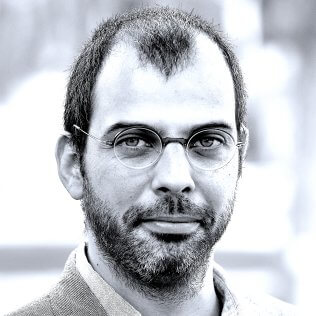 Could you briefly touch on the history of OutSystems in the region?
OutSystems is a modern application platform that enables businesses to efficiently tackle any critical application, from legacy modernisation to workplace innovation to customer experience transformation.
We aim to provide customers, enterprise users, and citizens with what they require, when they require it, in the most straightforward manner possible. This approach is entirely consistent with UAE President, His Highness Sheikh Khalifa bin Zayed Al Nahyan's 2021 Vision, and UAE Vice President and Prime Minister, His Highness Sheikh Mohammed bin Rashid Al Maktoum's orders. We are also aligned with Vision 2030 and recognise that a sophisticated digital infrastructure is integral to enable the shift from an oil-based economy to a diversified one.
We aim to create a solid ground in the Middle East region through our efforts towards nationalisation by aiding the regional workforce. This is done thanks to our endeavors towards educating the local workforce and our platform's ability to deliver enterprise applications fast and simply, streamlining operations for the regional business landscape.
OutSystems is not new to the region. We have been doing business in the Middle East for over a decade now and have been expanding our team on the ground, consistently, year on year, to better support our clients and regional partners.
What approach would you say OutSystems takes to modernising outdated, legacy systems?
According to numerous surveys, organisations' capacity to produce innovative products and services is hampered by 90% due to old legacy systems and applications. DevOps brings increased collaboration and speed to bear but falls short if the focus remains on hand-coding. Traditional hand-coding is too slow and rigid to handle such a diversity of software development requirements.
As a result, it's no surprise that modern application platform approaches are becoming more common in today's enterprise modernisation efforts, mainly when developers employ a platform like OutSystems.
With a minimum of hand-coding, such platforms enable customised development and microservices-centric modernisation, which adds new capabilities to existing record systems or other legacy assets.
Furthermore, modern application platforms lighten the pressure on skilled developers, allowing for faster deployment. They can shift their focus away from the nitty-gritty of the code and toward the more significant function of each workload, which includes all of the technical components that support operating applications.
It is critical to analyse all the applications in place and assess the existing and potential problems because different systems will require different approaches. Modernisation approaches range from extend to complete rebuild.
If we picture a house, extend would be like replacing windows with new ones. This type of approach works well when core systems are still functional, and you need to create new functionality quickly to address urgent business requests. With this kind of approach, you can postpone the need for a complete systems modernisation because it provides stakeholders with enough time to assess the entire app portfolio and think about its desired future state. OutSystems excels here as we integrate with any existing system, and you can build on top of it, extending it with modern interfaces extremely fast without having to invest in replacing the legacy system. So this is an option with minimised risk as you wouldn't change the legacy systems to modernise your business.
If we keep the comparison of modernisation strategies to a house reno, refactor is like creating a new floorplan. You like the house, but the layout is not the best because rooms are not easily connected, and it's hard to move around efficiently. So you decide to tear down a wall and create an open-concept floor plan with the kitchen and the living area efficiently connected and interoperable. In the systems case, it can be that the architecture is too complex, there are too many systems in place and big monolith apps. So what refactoring gives you is an incremental replacement strategy: you can transform specific components while the remaining portion of the system is still fueled by older technology, but over time obsolete components are substituted with newer ones. It's possible that the whole system is gradually updated or you can just upgrade parts and keep others as they are.
And then there's rebuild. OutSystems also excels in this option as you can build extremely fast the parts that you are decommissioning from the legacy systems, implement a micro services layer around the partners that remain, and move on. Rebuild is like building a new house – for some reason, the house no longer suits your needs, you need more rooms, something is not up to code, you want to add a deck, you name it. So you start thinking about what the house should look like to meet your needs. The same goes for systems. When you decide to rebuild a new system, you have the opportunity to go back to the drawing board and build it with the latest technologies and modern architectural concepts that ensure the system will stay relevant in the years ahead. Rebuilding leads to the retirement of the old system and, when done right,  gives you a flexible foundation to face future challenges. Also, here OutSystems, being enterprise grade on performance, scalability, security, is the perfect platform to build a core system on faster than with other alternatives.
 Why do you believe the healthcare industry needs to quickly modernise its assets?
The Middle East's healthcare industry is moving towards total digitalisation. As an example, the National Healthcare Information Exchange Program (NABIDH) in Dubai aims to give care providers secure access to patient health records from all public and private care facilities. Digitalising the Healthcare industry aligns with the Middle East's plans for Saudi Vision 2030 and Dubai's Future plans.
Advanced healthcare apps will create new opportunities for software developers in the country. It will also cut the cost and time associated with administrative and operational procedures, allowing a greater focus on health solutions. Finally and most importantly, by removing the necessity for rudimentary activities, health practitioners have more time to focus on their work and assist their patients.
 What is the value modern application platforms bring to healthcare applications and software?
Healthcare organisations may easily, efficiently, and quickly develop apps and software that benefit healthcare providers and patients by utilising current application platforms. These applications can provide patients with a variety of channels and simple access to information and e-services. This helps to explain the rise in scheduled appointments.
On the other hand, apps designed specifically for the employees of a healthcare institution can help with internal and HR tasks, resulting in a digital workplace. These applications increase the efficiency of healthcare services and provide a safe and accessible database for patient data.
We have so many examples of OutSystems being a critical success factor in Healthcare in the region, such as Sapphire, a fully digital hospital management system widely used in Kuwait hospitals, King Saudi Medical City, and many others.
How can healthcare organisations benefit from the integration of AWS with these modern application platforms?
Using the benefits of the AWS global, scalable platform, AWS and OutSystems enable healthcare enterprises to securely design and deploy software faster while reducing infrastructure and delivery costs.
As an example, "Life Healthcare makes the most of its OutSystems platform, hosted on AWS, with all the advantages of a fully managed solution by both vendors – ensuring better scalability, security, and connecting to the latest advancements that AWS brings to its platform", stated Alistair Petersen, Former Head of IT at Life Healthcare, in our "Build Applications in the Cloud with AWS and OutSystems" webinar.
In another example, "OutSystems allowed us to realise true agility that helped us build very complex systems that were not possible or feasible using traditional technologies", stated Omar Shraim, Senior Director, IT Advanced Technology Company in our "Hospital Management System Built with Low-code Platform Saves Years of Development and Deployment Time" case study.
The AWS integration in OutSystems allows for secure database management for healthcare organisations within one license. It is ideal for extending storage capabilities or even benefiting from different types of storage, which can expand and maximise application performance. The integration also allows for using AWS products such as the Alexa chatbot and transcribe medical, thus enhancing the patient experience with added capabilities. Finally, the OutSystems and AWS integration helps to comply with legislative regulations.