Dubai-based data hub Moro and Virtustream, a Dell Technologies company, have recently partnered to deliver innovative cloud offerings to accelerate digital transformation in the region. Moro CEO Mohammed Sabunchi and Virtustream EMEA vice president Paul Duffy, discuss the bountiful opportunities that the new partnership will bring to the region.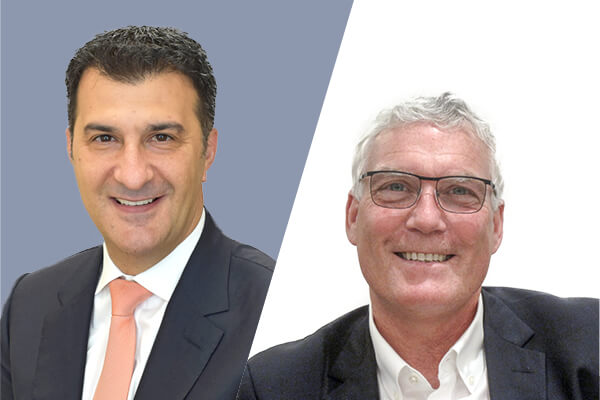 In the first decade or so of the cloud's adoption, it was often the non-mission-critical applications that were transferred to external servers.
This "low-hanging fruit", as one report described them, might consist of general-purpose applications, the type of thing that, were they to go down, would not present a business with insurmountable problems.
More recently, however, businesses have been moving beyond transferring just these 9/5 applications, as they are sometimes known.
There is now a trend for companies to also move to the cloud their "24/7" or mission-critical applications, the ones that are the very lifeblood of their existence.
Among the providers offering businesses the opportunity to transfer their most significant mission-critical applications to the cloud are Moro and Virtustream, which have formed a partnership that is already generating significant interest in the local marketplace.
It is perhaps no wonder that customers are turning to these providers for some of the most important aspects of their digital transformation, because both Moro and Virtustream have significant factors in their favour.
Based in Dubai, Moro is a semi-government entity that is backed by Dubai Water and Electricity Authority (DEWA).
Virtustream, meanwhile, is part of Dell Technologies, among the world's largest and most respected technology companies and one that has spent more than $20 billion (Dh73.5 billion) on research and development.
The two partners recently gave details of their services at an EMEA (Europe, Middle East and Africa) summit in London organised by Virtustream.
Since launching operations in 2017, Moro has expanded rapidly in five main areas of business: data centre and managed services, system integrated services, digital services and security services, and cloud services. The partnership between Moro and Virtustream comes under the cloud services banner.
Mohammed Sabunchi, the CEO of Moro, says that it made sense for a newly formed and fast-growing company like his to join forces with Virtustream.
"We wanted to establish a level of maturity in a very short time; the obvious choice was to go with Virtustream. There are multiple capabilities that we cannot find with any other technology," he says.
"The more we knew about it, the more we realised it's almost a perfect match for what we want to offer to our end-users."
Together, the companies offer what is described as a multi-zone environment on a single infrastructure platform enabling multiple workloads.
Sabunchi says that there was a lack of hyperscale data centres in the region, hence the demand is there for a company like Moro, which describes itself as "a world-class data hub providing hyperscale solutions".
There is no lack of ambition behind this statement: Moro says that its aim is to become the number one data and digital transformation hub in the region.
On top of the fact that it is a semi-government entity, Moro says that it has a number of other selling points: state-of-the-art facilities and technologies; operational agility; a customer-centric focus; and top-tier partnerships with leading technology providers, such as Virtustream.
Moro states that it offers customers the best of both worlds, since it combines these international partnerships with the top-level skills of its in-house experts, plus deep local knowledge and cultural understanding.
Moro offers a wide array of services, ranging from – to name just a few – Internet of Things as a Service (IoTaaS) to SAP HEC – SAP HANA Enterprise Cloud Services, through to a full array of other data centre and managed services, cloud services and professional services.
"What Moro is about is creating a digital hub for the clients to come and have a single contact for every element," says Sabunchi.
"We're probably one of the most exciting organisations set up in the Middle East. We're specialised in offering digital services, cloud services."
Virtustream can trace its history back to 2009, and in subsequent years the company expanded rapidly on the back of significant venture-capital funding. In 2015 Virtustream was acquired by EMC which itself was taken over by Dell later the same year.
"Virtustream is a Dell Technologies business. We get a huge lift form being part of that ecosystem," says Rory Read, the president and CEO of Virtustream.
When it came to rolling out its cloud services for the mission-critical applications of enterprise-class businesses and organisations, Paul Duffy, Virtustream's EMEA vice president, says the company was faced with the decision of whether to go it alone or to form partnerships with local companies in different geographies.
"Do we build out our own network of data centres or do we leverage key partners that have the local language and culture?" he says.
The company chose the latter approach and, as well as the partnership with Moro, within the GCC it has forged a similar agreement with Mobily, the Saudi Arabian telecommunications company. Globally, Virtustream has nine partnerships to offer customers the chance to have mission-critical applications migrated to, and run in, the cloud.
Among Virtustream's key offerings in the marketplace is the Virtustream Enterprise Cloud, a full stack platform designed to run the most highly mission-critical applications.
Virtustream highlights the way that it can offer customers an "unparalleled combination" of security, compliance, accreditations and privacy protection, which is what many companies will be looking for to secure their most mission-critical applications.
For the moment, the Middle East captures a relatively small proportion of Virtustream's business, at around four per cent of the total. But the company's partnership with Moro has gone well so far and the two companies have high hopes for their continued success together.
"If we look at the opportunities we have closed with Moro [already], it's multi-million and multi-year," says Duffy.
These contract wins should, in turn, help the partnership to secure more deals, since business in the region is, says Duffy, "very much relationship based".
"Key customers make a decision and quickly others follow in the region. There are fantastic opportunities for us and Moro," he says.
"The innovation that's going into Dubai, that's leading the rest of the region. They're driving that digital approach.
"Moro can offer these services to other Gulf nations and even outside of that. We see Moro as a great partner."