Traditional access, aggregation, and metro network designs were not deployed with the on-demand cloud content and COVID-19 era in mind. They must be rethought to leverage IoT, 5G, and cloud services, says Azz-Eddine Mansouri, General Manager of Sales at Ciena Middle East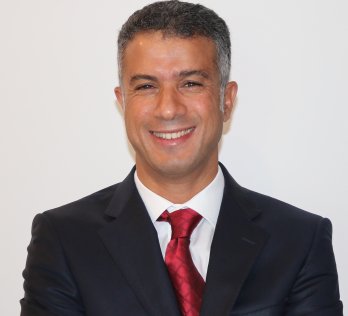 Internet traffic is expected to grow at an annual rate of 25% by 2022, according to MDPI. This surge will be driven by demands from new applications such as cloud computing, the Internet of Things (IoT), and rapidly expanding 5G networks, among others. At the same time, mobile networks are expected to contribute the largest share of this projected traffic increase, pushing technological changes.
The explosion of traffic from these new applications is putting stress on access, aggregation, and metro networks. A surge of services, content, and applications is being created and consumed at the edge of the network by both enterprises and consumers – humans and machines.
As consumers and businesses look for new services, applications, and content in the new digital reality, investment in network infrastructure modernisation is required to deliver the next level of customer experiences. In such an environment, there is a need for dynamic as well as flexible operation and cooperation of different physical and virtual network domains.
Capitalising on new revenue opportunities
With the onset of technologies like 5G, IoT, edge cloud, and IP/optical convergence, it's imperative for service providers to lead the change at the metro edge of their network. This is because current access, aggregation, and metro networks were simply not designed to enable service providers to monetise new applications.
It's critical that service providers adopt next-generation metro and edge networks that are designed for both growth and opportunity. This type of network architecture will help them address the surge in bandwidth demand and – critically – deliver a faster time-to-market for new services.
A converged IP/optical end state is one that's simple, agile, and cost-effective, with the ability to easily adapt to support exponential increases in service endpoints and evolving bandwidth demands and traffic patterns. Getting to this state is a marriage of easing pain points and embracing opportunities.
But the opportunity at the network edge is not for service providers alone—they face mounting challenges from competitive cloud service providers that have taken an early lead in transforming the customer experience. The answer to competitive threats is a clear and immediate need for better automation.
To capitalise on opportunities, service providers must create an incredible customer experience that drives loyalty and deeper engagement with content and connectivity services.
Delivering compelling customer experiences
Service Providers can't afford to take months to bring new services to market when cloud service providers can do it in a few hours. And they must be able to effectively monetise services and applications that delight customers—with greater levels of automation and efficiency, of course. After all, it's all about customer experience.
But how can service providers accomplish all this? Partners.
To meet evolving business needs, service providers need technology partners that can provide a wide range of solutions for different performance and deployment scenarios. The partners should be able to deliver a modern IP experience, unburdened by legacy and outdated approaches. Intelligent photonic capability is a high priority, as are the tools and know-how to manage network assets across multiple network layers.
This is not about generic consulting or deployment of the initial network. Rather, it's about developing a migration strategy that is going to be a multi-year transformation. Service Providers must leverage services and tools to minimise business risk across each stage of the migration lifecycle: from deployment, to migration, through support and management of the network.
When it comes to the next-gen metro and edge, a trusted partner is as important as the technology deployed. With a solution designed for growth and opportunity, service providers can find the edge, capitalise on new revenue opportunities, and deliver compelling customer experiences.