For more than two decades, Abdul Rahman Al Thehaiban has worked for Oracle, starting off as a sales director for the company's Saudi operation and now a senior vice president covering the Middle East, Turkey and Africa.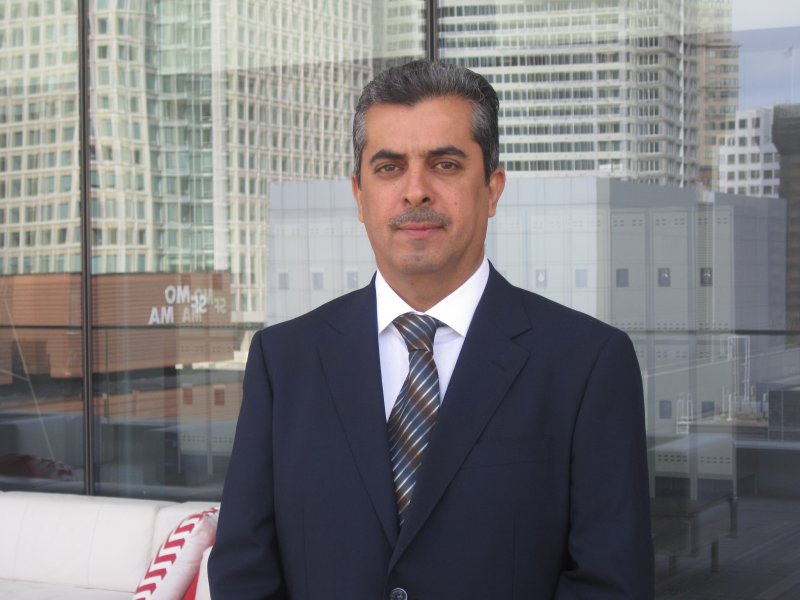 So few people are better placed to assess the progress that the GCC is making in terms of its efforts to get on board the digital revolution.
Al Thehaiban has seen that the promotion of technology by governments in the GCC are helping the region to outpace other emerging markets when it comes to moving to the cloud and other key technological trends.
"The GCC has been building a good platform for being pioneers in adopting the latest technologies. It's a greenfield," Al Thehaiban said during an interview at the Oracle OpenWorld 2018 event in San Francisco.
"In the past there's a time zone between what happens in the GCC and the West. With the latest technology and heavy investments from governments, the region has seen higher adoption rates as compared to other emerging markets.
"One of the key pillars of the Saudi Vision 2030, Abu Dhabi Vision 2030 and Dubai Expo 2020 is IT transformation. In Saudi we've been working with the Ministry of Communications and Information Technology in having a role in the digital transformation."
Also, a year ago the company opened the Zayed Innovation Hub in Dubai to spearhead the spread of AI in the UAE.
"One of the great benefits we've observed is that Oracle is an early player in the market, being one of the first IT companies to enter the region three decades [ago]. So, we've developed a very strong ecosystem across the GCC," said Al Thehaiban, who is a Saudi Arabian national.
"We have a good presence in all sectors – nearly all the governments, financial services institutions – we have key partnerships with most of them.
"Major telecom operators have been working with us not only on databases, but business applications.
"We see many of the local private-sector companies want to move global and we've become a key player to work with them."
Oracle has, he said, achieved "good traction" with key government entitities in the region with its cloud solutions, with fast adoption in Saudi Arabia in particular, something that is helping these customers to maximise innovation. Large private-sector enterprises were also adopting the company's cloud solutions, accoding to Al Thehaiban.
"I think there's a common interest, a common requirement for each GCC country is that there's no option but to transform," he said.
"We're seeing good momentum; many organisations are spending heavily on building the infrastructure, on building the data. Now they require utilisation of data in a different way (with) artificial intelligence and the Internet of Things.
In Saudi Arabia the company is involved in discussions about being involved in the NEOM "mega city" focused on technology.
An initiative that Oracle has been involved with is the drive to promote the employment of nationals of GCC countries, a crucial issue given that 70 percent of Gulf citizens are aged less than 30.
"We've been clearly focused in ensuring we address the localisation requirement. In Saudi we enjoy a good luxury of Saudis and in Bahrain and Kuwait. We start to do that in the UAE," he said.
Oracle has been involved in programmes with the authorities in both Dubai and Abu Dhabi to promote the training of UAE nationals.
"We've signed a training programme with the Higher Colleges of Technology whereby we both agreed to train 500 students," he said.
Young people in the GCC show a high level of IT literacy, Al Thehaiban said, with very high usage rates of social media, something that represents "a huge opportunity" for Oracle.
Oracle was also promoting to employment of women in the technology sector, with Al Thehaiban involved in efforts to recruit them when he held a role with Oracle focused on Saudi Arabia.
"We have a good percentage of females as employees. We've been doing the same in the UAE. We have these internships each year – a big percentage comes from this," he said.
Already, he said, many women were in senior roles in the GCC technology sector, often running major projects.