CNME Editor Mark Forker spoke to Ahmad Chaaban, Sales Manager at iSolutions, to find out more about its strategic partnership with both Palo Alto Networks and Westcon, and how the company's diverse portfolio of solutions was enabling their end-users to be more productive in their day-to-day operations.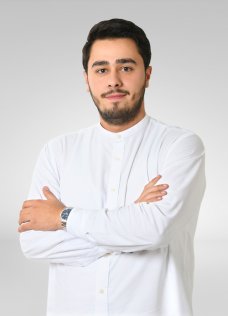 The need for customers to have secure, next-generation networking technology solutions has become more stronger than ever in the new normal. What Palo Alto Networks solutions are you currently suggesting to your end customers? 
Since the onset of the COVID-19 Pandemic, the digital transformation journey of organisations across the globe has become highly accelerated. Suddenly, the cloud and SaaS (software-as-a-service) applications have become crucial for productivity.
While the cloud and SaaS applications enable productivity, there are a variety of security concerns that come with using them, combined with the security implications of essentially obliterating the network and relying on the public internet as the backbone of the company infrastructure.
The legacy security solutions, and network configuration and monitoring tools simply don't have the scalability and automation necessary.
That is where newer concepts like SASE—Secure Access Service Edge—and zero trust and come into play. For those not aware, SASE is the convergence of wide area networking (WAN) and network security services like CASB, FWaaS, and Zero Trust into a single cloud-delivered service model.
We have been creating a lot of awareness about Secure access service edge, or SASE referred to as Prisma SASE by Palo Alto Networks and we have seen a huge surge in the demand for the same since last year.
Palo Alto Networks and Westcon have been at the forefront in keeping the channel trained and certified during the pandemic through their virtual training initiatives. How has your experience been as one of the key partners in these virtual sessions? 
Virtual trainings offered by Westcon and Palo Alto Networks have given our team the ability to stay up to date on the latest solutions from Palo Alto Networks. The trainings have allowed iSolutions engineers to train in the field with minimal disruption to productivity.
The sessions included a variety of complimentary online tools for disseminating training content and materials in formats that meet a diverse range of learning styles. This has allowed the participants to gain practical experience by immediately being able to apply what they have learnt to use.
What are some of the key milestones including training & certifications that iSolutions has achieved as a Palo Alto Networks Partner over the years?   
Our team has achieved several certifications from Palo Alto Networks such as Palo Alto Networks Certified Network Security Engineer, Palo Alto Networks Certified Security Automation Engineer among others.
As a future roadmap, our team with the help of Westcon is set to complete all the Palo Alto badges.
Can you highlight some of your recent projects where Palo Alto Networks has helped address the critical needs of your customers in the current unprecedented times? 
We recently concluded a successful project for Muvi Cinemas. The customer has experienced a huge boost in productivity and efficiency by using Palo Alto Networks next-generation firewalls.
The solution from Palo Alto Networks has helped Muvi Cinemas to regain visibility and control of the applications, users and content traversing their networks. As per the feedback from the customer, the solutions from Palo Alto Networks are best-in-class and provides both insight and the power to act on it.
Also, the unparalleled visibility provided by the solution from Palo Alto Networks allows the customer to detect and block threats in real time. It also enables to drill down into the details- even isolating a single infected PC on the network.
Can you share how your strategic partnership with Westcon has helped you in taking the latest Palo Alto Networks solutions to the customers?  
Building a strategic partnership with Westcon has hugely helped our team at iSolutions. Westcon has not only helped us ensure timely delivery of products and solutions, but they have also provided extended support which has helped us in increasing our end user satisfaction.
Westcon has been conducting regular training sessions to deliver knowledge to our team. This has helped us to optimise our team efficiency and technical skills.
Our partnership with Westcon is one of the best we have in the channel. We are looking forward to further enhancing this partnership to cover the entire region and deliver more successful projects.