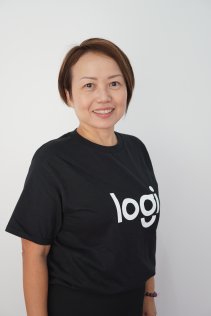 Zon Tay-Lim, Head of Marketing at Logitech, on the need for effective collaboration solutions to power the future of work.
A recent survey conducted by Logitech observed that meeting participants are prone to multitasking, such as emails, social media, hybrid work etc. Is that a surprising find? Can you share your thoughts?
For the past two-and-a-half years, hybrid meetings have been the trend, especially for collaboration and increased productivity. People have been working remotely, anywhere, and although offices are often open, they go back but it's not in full force. So, when people are in hybrid meetings, they tend to get distracted, so we did a survey, with 500 smart workers across the UAE, and truth be told, five out of 10 admitted that they did surf social media, check emails etc during hybrid meetings, but during in-person meetings too, this happens. So, it is just not limited to hybrid meeting participants, it's just that they have a higher tendency to be distracted and we need to keep this in mind, because hybrid meetings are here to stay.
How can this problem be resolved about this habitual distraction?
We found out in the survey that around 6/10 felt that their inputs and discussions will be valued if they meet in person. Around 75% of the people still believe that hybrid meetings can be productive, if they are points are valued. What we infer from this is that they need high quality audio and video technologies to ensure that there is a meeting equity.
What are the challenges to a well-connected hybrid working environment?
The challenges that I see is technology. Every vendor here is looking at helping companies to be future proof. The way we at Logitech looks at it is that the world is defining the future of work and it is hybrid work. The last few years have clearly shown the benefits and opportunities of a hybrid work model. The only challenge is that even the 75% I mentioned earlier need technologies to help them be more productive. For example, 6/10 are still using built-in mike in their laptops. I used to do too, before I joined Logitech. But what happens if one camera or mic doesn't work? So, we need constant connectivity, a constant backup source.
We need enterprises to understand that for hybrid meetings to be effective, it is about technology and building a culture receptive to change. If companies don't see the endgame, they will fall behind.