DUBAI, UAE, 20th January, 2021: Nutanix, Inc. a leader in private cloud, hybrid, and multi-cloud computing has released an analysis of its third global Enterprise Cloud Index survey and research report,  showing how companies in the UAE compare with the rest of the world when it comes to hybrid cloud adoption. This year, survey respondents were also asked about the impact of the COVID-19 pandemic on current and future IT decisions and strategy. A key finding: hybrid cloud is still the frontrunner as the ideal IT infrastructure model and respondents running hybrid environments are more likely to plan to focus on strategic efforts and driving positive business impact.
The UAE is right in line with global averages for hybrid cloud adoption (just 10% penetration). However, they're ahead of the game in their adoption of private cloud and multiple public cloud infrastructure services; the private and public clouds will eventually be integrated into the highly desirable hybrid cloud model.
Key findings:
Respondents in the UAE currently run more private clouds (35%) than any other IT infrastructure model.
Over the next five years, respondents in the UAE plan to reduce all IT models in use except for hybrid cloud.
Security, privacy, and compliance strengths together represent the number one decision factor when considering new IT deployments.
UAE IT pros are migrating to a hybrid cloud environment for better business outcomes, not just to save cost.
Management tools that work across dissimilar cloud platforms are still maturing, and IT shops seek cross-platform cloud talent that's currently challenging to find.
The top reason that UAE respondents moved applications to a new environment involved concerns over security in the public cloud infrastructure (65%). .
When asked where they plan to run applications in the new year 2021, respondents from the UAE were most optimistic about their intentions to host more applications in the private cloud (43%).
The majority of UAE respondents (83%) said that the COVID-19 pandemic has caused IT to be viewed more strategically within their organisations.
The COVID-19 pandemic generally drove new investments in cloud infrastructure and tools.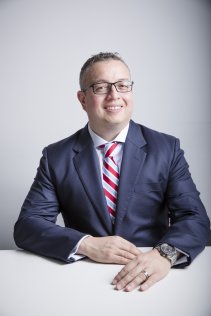 "It is a great sign that companies in the UAE have a healthy adoption of private cloud and multiple public cloud infrastructures. Both these components are a necessary step on the journey to a dominant hybrid cloud environment, as enterprises gain the right mix of management tools and skill sets to handle the job", said Aaron White, Sr. Sales Director, METI at Nutanix. "The COVID-19 pandemic has influenced IT priorities. It moved many businesses' IT focus from planned initiatives to remote infrastructure build outs to support home workers. However, in doing so, it has boosted cloud use, spurring the growth of underlying cloud infrastructure that's essential to hybrid cloud plans and, more broadly, to corporate digital transformation initiatives".