CNME Editor Mark Forker managed to secure an exclusive interview with Sooho Choi, Global Head of Travel & Hospitality at digital transformation consultancy, Publicis Sapient, to find out more about the concept of smart destinations, and the challenge facing city planners in terms of ensuring connected IoT devices that fuel futuristic cities are robust and secure.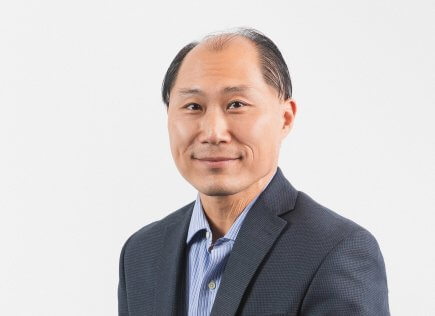 It has been forecast by IDC that technology spending on smart city initiatives on a global scale will reach $189bn in the next five years.
Dubai has positioned itself to be a leader in the Middle East region in terms of championing and pioneering smart city projects to achieve its objective, which is to improve the lives of all its citizens and residents.
However, in my fascinating discussion with the dynamic executive from Publics Sapient, I began the conversation by asking what where the fundamental components or characteristics of a 'smart city'.
"The traditional definition of a smart city is essentially using ICT to improve urban services and infrastructure. Typically, that is enabled by individual capabilities that are deployed across a larger geographic footprint, or in terms of multi-capabilities in a narrower location. However, from my perspective, I believe that the concept of being 'smart' is really based around the intelligence use of data", said Choi.
We are all acutely aware that if any business wants to survive and thrive in the digital economy then it must have data at the center of its all decision-making, but how do cities harness the ocean of data it harbors from all its sensors and systems to make their cities more efficient, and ultimately better places to live?
"That is the million-dollar question. What do you do with all the data that is garnered from transactions, sensors, systems, and devices? I look at it in two halves, and it is probably an oversimplified view. However, there is an operational smart aspect to it, such as smart meters that are designed to optimise power and enable the automation of certain capabilities within government services – and then there is the human-centric aspect to it all, which really feeds into this concept of smart destinations", said Choi.
The concept of smart destinations as referenced by Choi are going to be ultimately driven by experiences, and they are going to play a huge part in Saudi Arabia's continuing efforts to rebrand itself as a tourist attraction and hotspot, as they accelerate efforts to start diversifying its economy away from oil. As Choi highlights 'experiences' are critical whether it is in new smart destination builds, or major cities.
"There are a lot of these destination builds happening in the UAE and Saudi Arabia, but it is fair to say that they are not easy to do in a metropolis that already exists, so when I say smart, my question is how do you use data in an operational sense to become more efficient as a municipality in terms of the services you provide, but also how does a person interact with that? Because ultimately it is all about experiences and cities need people to live there and consume their services and drive value to the metropolis", said Choi.
Many global industries were affected by the COVID-19 pandemic, but the travel and hospitality sector along with aviation were decimated and their business models were effectively ground to a halt overnight.
However, there are green shoots of recovery, particularly in the Middle East with significant investments being made, but again as Choi has reinforced delivering 'seamless experiences' is critical.
"The Gulf region is in a very fortunate place right now in terms of being in investment mode, and we need to make sure that we do not lose that investment opportunity in terms of how that brings experiences to life. There is a big base-level of capability that people take from granted, such as mobile connectivity being ubiquitous, and the ability to do transactions on their mobile applications, but it is important to highlight that if there is a significant hiccup when engaging with a specific application, or a service then it does take a long time to forget, so it needs to work", said Choi.
However, as Choi points out the ability to use data and build it into a system that allows you to deliver these unrivalled customer experiences is a lot easier said than done.
"In the Gulf region there is a tradition where luxury travel has always been a high-touch bespoke experience, that was usually done by a human, because the person that arrived was important. But if you take that in a systemic way using digital technology, how do you know what their reason for travelling is, what is important to them, are they here on business, or are they travelling with friends? As routine as that may sound, it is shocking how difficult it is to get that right on a consistent basis, and to be able to make the journey appropriate for the individual that is travelling, especially in a luxury setting", said Choi.
Technology has undoubtedly improved our lives and transformed the cities that we live in, and the continued evolution of technology means it is inevitable that are cities will become more and more connected.
However, many security analysts have expressed grave concerns regarding the plethora of connected devices already out there that are vulnerable to cyberattacks, and with IoT devices expected to be the foundation for futuristic, smart, and connected cities, how much of a challenge is that going to be for city planners and administrators?
"When you talk about deploying thousands of sensors and edge devices that have computing power into a public environment then we must be cognisant of the fact that there is risk associated with that, and we would be naïve to suggest that there is no risk. However, I do think there are ways to be responsible in terms of how you deploy technology. It's not that different from the things that we are dependent on every single day, like how banks protect themselves from cybersecurity attacks through the procedure of hardening software, and hardware components that are specialised from a security perspective", said Choi.
Choi rejected the assertion from some that the risk could outweigh the reward and insisted that in order to progress from a technological and innovation standpoint, risks have to be taken, but he countered by reiterating the need for technology to be used responsibly.
"I think that governments, municipalities, and developers that deploy these devices need to do the same as what developers did in terms of protecting banks and promote the best-in-breed solutions that are available on the market. I do think they have to do more due to the sheer volume of connected devices that are out there in the open, and we know that is only going to increase. I think we do need to deploy technology responsibly, but because there is risk that should not prevent us from taking the next step to improve services and experiences. We need to do everything within our power to keep it secure, but the risk cannot stop us from transforming our societies through enhanced experiences", said Choi.