By: Manohar Ram, Regional Director, Middle East at NETSCOUT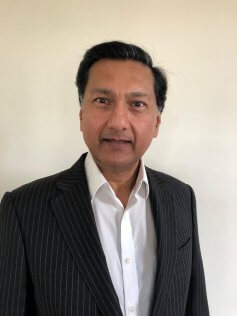 Remote and hybrid work have become the status quo, with organisations having to make rapid adjustments to their IT infrastructure following the COVID-19 spread worldwide.
The UAE has secured its position as the leading country in the Middle East for remote working, and has also been ranked first in the Middle East for its readiness to facilitate remote working and 31st globally. This is in contrast to a year ago, when the UAE had one of the lowest remote working participation rates in the world.
The future of remote work
The future success of the work-from-home trend will be entirely dependent on IT getting security and performance right. All of these changes, both organisational and technological, add risk that organisations must assess and manage. Added complexity only amplifies this risk, and organisations must provide strong measurement and responses to issues when they occur.
Increase of virtual private networks and desktops
With the widespread adoption of working-from-home or hybrid work environments, there has been an increased reliance on virtual private networks (VPNs), which provide an encrypted, point-to-point connection between remote workers and their corporate digital infrastructure. Although VPNs offer security, they don't necessarily ensure performance. Other schemes and tools that have become popular include virtual desktop infrastructure (VDI), wide-area networks (WANs), software-defined WAN (SD-WAN), cloud access security brokers (CASBs), and secure access service edge (SASE) technologies.
When considering the different technologies available, the priorities are still the same: performance and security. Without adequate performance, employees cannot get their work done and without sufficient security, some people could take advantage of the work-from-home arrangement to compromise the digital infrastructure itself.
New challenges for IT due to remote work
When everyone had to start working-from-home during the pandemic lockdown, IT professionals had to quickly provide the infrastructure to support this change. Now, IT needs a longer-term strategy that supports end-user expectations, while dealing with increasing infrastructure complexity.
What's the best way to provide access to applications and services to make work, collaboration, and connectivity successful from a remote setting? How much capacity is needed? How do you provide a seamless experience when those applications sprawl across multiple cloud environments and on-premises data centres? Indeed, investments in cloud services will only increase as companies look to gain the agility and flexibility needed to meet dynamically changing business requirements.
Lines of business within many organisations are working to improve online services, introduce mobile apps for customers, and drive critical revenue-generating opportunities. This, in turn, adds increased pressure on IT to ensure a quality end-user experience.
The Rise of Edge Computing
In order to support the changing needs of remote workers without sacrificing the user experience, companies must provide a single, unified management and security control plane across the entire digital infrastructure.
Modern IT shops must leverage next generation tooling to deliver, manage, and secure reliable user experiences across the board. Organisations must also move to a new way of thinking about the corporate network, as traditional hub-and-spoke architectures give way to the more powerful and flexible, but more complicated edge computing model.
The complexity of digital infrastructure
The growing complexity of digital infrastructure, applications, and services, coupled with a lack of visibility into those services and all their dependencies, is a shortcoming that puts IT behind the eight ball when it comes to ensuring optimal performance for remote workers. The bottom line is, IT needs a big picture view of performance and security to find and fix performance issues across the entire corporate infrastructure.
Unfortunately, IT currently operates with a more kaleidoscopic view, as departments use a hodgepodge of application, cloud, and network visibility tools that create a fragmented view of how their infrastructure works.
Visibility Is Key to Managing and Securing the Network
IT requires visibility into the activity of work-from-home employees and how application dependencies are delivering services. Taking that visibility a step further, IT can use network traffic analysis (NTA) to manage the user experience across highly complex combinations of networking technologies.
Adding synthetic transactions to the NTA perspective enables IT to further isolate performance problems, whether those problems involve a home network or an internet service provider (ISP). And with continuous testing of services, IT can be alerted to problems before they significantly impact users.
Leveraging NTA and synthetic tests to provide real-time monitoring and measurement of user experience can help resolve and identify the root cause of issues even in complex, dynamic networks. It is also helpful when they occur on any infrastructure platform, including edge computing, public and private clouds, and legacy network environments.
In order to provide a successful strategy for remote work, IT professionals require visibility across network, application, and end-user performance via private data centres, public cloud, and SaaS. This allows them to be better positioned to deliver a flawless end-user experience.