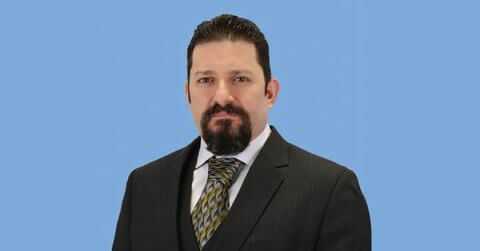 CNME Editor Mark Forker spoke to Moe Raslan, Regional Sales Director, MEA at RUCKUS Networks, to learn more about how the company is redefining network connectivity, their impressive cloud solution portfolio and what ultimately differentiates them from their market rivals.
Can you provide our readers with a broader overview of how RUCKUS Networks complements and enhances the services and solutions provided by CommScope since their acquisition of the company in 2019?
RUCKUS Networks delivers purpose-driven networks that can effectively keep up in the tough environments of the industries we serve. Our enhancements to the services and solutions provided by CommScope allow us to empower our clients to deliver best in class experiences to everyone counting on them, even in the most unpredictable environments. This is achieved through state-of-the-art cloud-managed Wi-Fi services that make network design, implementation, and operations secure.
In addition, RUCKUS Networks redefines network connectivity, building innovative solutions that deliver seamless network experience and address major industry challenges. RUCKUS access points, switches, joint offerings, and cloud services allow channel partners, OEMS, and ecosystem partners to provide their customers with high-quality innovative solutions.
RUCKUS Cloud is an AI enabled converged network management-as-a-service platform that many industry analysts claim delivers exceptional user experiences. Can you tell us more about the unique capabilities that are provided by RUCKUS Cloud?
RUCKUS Cloud is our solution to the increasingly complex network environments of our customers. It allows for easier management, troubleshooting, and optimisation of high performing enterprise networks, regardless of whether they are wired or wireless, through a singular web dashboard or native mobile application. With the ever-changing needs of businesses across the many industry verticals, IT
and network suppliers need to stay ahead of these needs through deploying a network management solution as well as a network control solution, which allows for migration among public clouds, private clouds, and on-premises without the need to buy any new network devices – and minimising costs and efforts. RUCKUS Networks addresses this by allowing for:
High-performance Wi-Fi 6
Simple, secure, and scalable
fixed form-factor RUCKUS
switches
Intuitive UI and intent based workflows
Reduced unplanned
downtime
Simple network setup
Built-in reporting and
analytics
Native mobile application
We know that many businesses across the Middle East have really struggled to adapt to the demands of cloud transformation. Firstly, why do you think so many have faced issues, and how does RUCKUS Cloud remove complexities associated with cloud and network management?
There have been a number of different challenges that organisations in the Middle East have faced when it comes to adapting to cloud transformation. Fear of change to network orchestration has played a big role in this, especially for those organisations that have been running on-premise/local network management for a long time. Changing to the so-called 'new normal' will always take time. This also presents cost and complexity issues for organisations, especially those who have spent large CAPEX resource on on-premise elements as they migrate to and integrate with the cloud. Trust has also been a key barrier. Every organisation is nervous about the privacy of their network and even allowing small parts of their data to be stored in the 'unknown' cloud can cause great concern. When it comes to the technical side of cloud networks, organisations want to make sure there is no drop in network performance – which has caused hesitancy with the move to the cloud.
Extensive due-diligence is being completed by organisations on how cloud computing complies with their performance standards. Linked
to this is a fear of running out of resources and not being able to scale cloud resources as an organisation grows. RUCKUS Networks has worked hard with organisations across the Middle East to overcome these challenges, with our state-of-the-art cloud SaaS solutions. The simplicity and user-friendliness of RUCKUS Cloud makes it easy for organisations to adapt to cloud transformation and RUCKUS Cloud Security makes it an even more compelling solution. Moreover, RUCKUS Cloud can integrate with a wide range of products and services, allowing for BYOD services and much more. RUCKUS Cloud offers a comprehensive list of features so that organisations do not have to compromise on the features and functionalities they currently use. In fact, the cloud is just a SaaS overlay to the existing network – where KPIs can be preserved and therefore it represents an attractive option for customers looking to supplement previous investments already made in their network. Significant scalability is offered by RUCKUS Cloud with full support of multi-venue/tenancy features for larger
customers and migration to RUCKUS Cloud is relatively straight-forward and doesn't require a replacement of any edge device.
In fact, RUCKUS offers a very attractive value proposition by being able to keep the customer's existing setup intact while only adding the
RUCKUS Cloud subscription as an overlaid subscription service. RUCKUS Cloud combines unique features including single pane of glass for management, AI-based analytics, and security. This is why the solution continues to serve a wide range of customers, delivering excellent performance and functionality to their RUCKUS Cloud-based Wi-Fi, wired and IoT networks.
You have an incredibly broad portfolio of solutions and products that is enabling you to shape the future roadmap and direction of the wireless industry globally. However, what do you think it is about RUCKUS that ultimately differentiates you from your market rivals?
Our customers know RUCKUS Networks for our excellence in Wi-Fi and switching. We continue to push boundaries on Wi-Fi with Wi-Fi 6E, and Wi-Fi 7 in the near future. From a multi-gig switch perspective, we are bringing in innovation with 100G and 400G. To cater to the needs of distributed enterprises, we are innovating at the edge with a very robust edge computing solution with edge appliances at the heart of it.
We are delivering a next generation network with converged technologies that brings LTE/5G, CBRS, Wi-Fi, IoT security and AI based analytics all under one roof.
Thanks to the broad CommScope portfolio, we can offer a mix and match of the right kind of technologies, including:
Indoor and outdoor coverage for small to very large campuses by deploying right kind and combination of Wi-Fi, IoT radios, CBRS and 5G radios
Autonomous, on-premises wireless networks to centralised or hybrid cloud architectures
AI/ML-driven analytics to enable rich data insights and digital automation
CommScope is a one-stop provider for a powerful end-to-end enterprise network. Can you tell us more about the importance of your distribution partners here in the Middle East?
RUCKUS distributors are a very important element of the overall value proposition to customers due to the fact that the sale of RUCKUS products and solutions is conducted predominantly through the channel business model. Our distributors act as essential components of the
supply chain between us as a manufacturer and channel partners and customers and they play a critical role in monitoring and ensuring strong customer relationships.
We believe that distribution goes beyond a connected group of transportation systems and storage services. When we talk about distribution, we focus on value-added distribution, where we try to ensure we engage distributors that go beyond mere box shifting to include some or all of the following services.
Equipment pre-configuration on behalf of partners
Network design
Finance as a service approach
Support specialisation, etc.
Furthermore, we believe that the success of RUCKUS Network goes hand-in-hand with the performance of our distribution channel. If there are issues in the distribution chain, it can affect deliveries and partners and customers can lose trust. A comprehensive distribution strategy that includes sufficient stocking levels must be crafted and developed to ensure the movement of RUCKUS products through the various distributors, partners and system integrators until it reaches the end customer. Finally, we believe that distribution constitutes our primary channel to service the market and our distributors are responsible for fostering critical relationships with the various partners that can be
involved in the sale of RUCKUS product. Without a proper, well-established distribution channel, we cannot ensure the best possible service to the market.