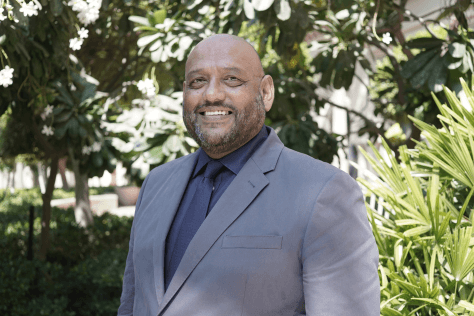 Riad Gydien, Executive Vice President and Chief Sales Officer, EMEA and AP at SAS, spoke to Daniel Shepherd, Deputy Editor, tahawultech.com, at the SAS Innovate on Tour event in Dubai and discussed regional growth, partnerships and the labour market. SAS Innovate on Tour was a series of exclusive, in-person experiences for business leaders held this summer and fall in 15 cities worldwide. These intimate, invitation-only events provided a unique opportunity to connect face-to-face with SAS executives and senior leaders. The event in Dubai was the penultimate stop along the tour, where SAS leadership explored what's on the horizon for analytics and AI.
Could you explain to our readers a little bit about SAS' innovations and next steps for your growth plan?
The main push for SAS is to build on what we've always focused on. We've been doing AI (and) machine learning applications for 46 years and working with algorithms for our customers for over 25 years. The only material change (now) is moving to the cloud in an aggressive way across our portfolio and taking our portfolio – including the SAS Viya platform – to a place where our customers want to operate it while still making it available in a hybrid fashion. So, you can run SAS in the cloud if you like, you can run it on-prem if you like, you can do a combination of the two if you like. That is our primary drive going forward.
Could you take a minute to talk about SAS Viya and your Microsoft Azure partnership that we've been hearing about?
When we looked around and thought about who we really wanted to partner with and make a change in the market, the logical choice for us was Microsoft Azure. SAS Viya is designed to broaden analytics access across an organisation, with machine learning capabilities that allow all users to increase productivity and collaborate seamlessly. The platform offers both programming and low- or no-code options in a single visual interface to enable users of all skill levels to take advantage of best-in-class AI. With support for both SAS and open-source languages including Python and R, data scientists can write code using their languages and techniques of choice. Obviously, we'll run on all cloud platforms. But with Microsoft, we have a much tighter sense of collaboration especially in terms of the R&D required to integrate Viya into the Microsoft portfolio. In addition to our partnership with Microsoft, SAS is working closely with local cloud service providers in this region to accelerate innovation within the government .
In terms of the future regulation of AI technologies and data policies, how is SAS looking to adapt these innovations and what do you expect for the future of this industry?
There are varying levels of regulation around AI, particularly with regards to how AI is being deployed. We just came from Singapore where the government is very tightly defining what you can and should be doing. At the other end, you have the US where self-regulation is almost expected and the EU where discussions of more detailed regulation are coming pretty soon. Our approach is to get ahead of this and be directly engaged with regulatory authorities. For example, we worked with the Monetary Authority of Singapore on the Veritas platform, working together at a technology level. In the US we work with a presidential advisory team. Internally, we set up a Data Ethics Practice at SAS that guides what we should be doing. And if you look at the Viya platform itself, we incorporate ethics best practises into the platform so things like bias detection models are built in as a function to both detect it and test the bias. It's already there. We're not waiting for legislation and guidance; we're trying to actively shape the direction.
Decades ago, AI tasks used to be done by people. What does the current state of the labour market look like with this in mind?
It is going to evolve and currently is evolving. People fear AI is going to replace people and take jobs away. I believe it is going to influence what people are doing rather than replacing them. There are currently mundane tasks that can be simplified by machines, much like during the Industrial Revolution. The skills requirements people need going forward are changing; people are going to focus more on human-to-human delivery and leave the mundane tasks to AI and machine learning applications. To ensure we don't end up with mass unemployment we need to simultaneously re-skill the workforce. That's one of the reasons why SAS will spend a lot of time, energy and money on partnering with institutions like the Arab Academy for Management, Banking and Financial Services to create the talent needed to meet the need for these analytics-educated, machine learning, AI-driven resources of the future. We think it's important to equip the wealth of youth and talent in this region with the skills that are needed both now and in the future. We can't say AI is going to replace what people do right now and not give them something as an alternative.