By Abed Hamandi, Senior Director, Professional Services, South East Europe, Middle East and Africa at SAS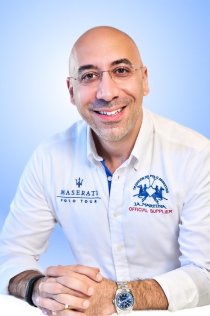 In today's digital age, we have often heard the phrase, "Data is money" or "Data is the new Oil". The technology sector has direct access to a plethora of data. To regulate how this data is used, regulations like the Personal Data Protection Law in Saudi Arabia have been set. The Personal Data Protection Law is responsible for regulating the gathering, processing, and use of personal information in the Kingdom. This Law was set in motion due to Kingdom of Saudi Arabia's 2030 Vision.
These regulations hold technology companies accountable for the way that they use their customer's personal data. Since the emergence of these regulations, the way that technology companies operate and innovate has been impacted greatly.
While these regulations might seem like a hindrance to technology companies, they do serve a purpose. With these regulations, customers have autonomy over their privacy and information. Customers are not the only ones who can benefit from the current regulations, technology brands who keep an open mind can use this as an opportunity to rethink their business models to be more inventive.
In my opinion, regulations and innovations can go hand in hand and complement each other for serving the best the citizens and humanity. While regulatory systems are being put together it is important for these systems to consider that they need to be flexible enough to allow room for adoption and innovation.
For example, bank customers want the ability to make real-time payments without having to worry about the regulatory implications. Customers want peace of mind and for their transactions to take place immediately and without any issues. This is where a brand like ours comes in, by providing banks with the high-end technology, with Artificial Intelligence and Machine Learning capabilities embedded, needed to detect any fraud in real time to ensure that customers' transactions are smooth and customer experiences are not compromised.
Our technology allows us to stay one step ahead of fraudsters and further allows innovative companies to have a holistic overview of their customers. SAS also offers link analysis capabilities that provide companies with in-depth social information about their customers. Companies have a comprehensive overview of each of their customers, their products, transactions, and networks with just a click of a button while the backend is full of sophisticated algorithm for the best decision support and user-friendly workflow in the front. This provides organisations with the necessary information to stay original while also anticipating their customer's needs and adopting the best of the digital transformation.
Innovation and regulation must work in tandem for a flourishing digital economy. It is time for technology companies to create tools and solutions that work best for the customers and also create an innovative future for the human while being.