Seclore CEO, Vishal Gupta
, tells CNME Editor Mark Forker, that the data-centric security leader is on a mission to help enterprises to collaborate with external agencies to boost their cybersecurity frameworks.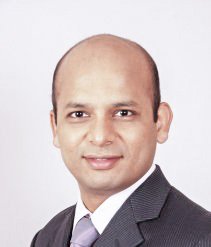 In a fascinating interview with one of the region's most distinguished security experts, CNME Editor Mark Forker sat down with Seclore CEO, Vishal Gupta to learn more about how the company's suite of security solutions is in high demand.
The dynamic CEO said that government entities across the Middle East were looking for data-centric security solutions due to the high volume of attacks that they were being subjected to.
"We're specifically reaching out to government agencies because we've witnessed a lot of pent-up demand for cybersecurity solutions, with data-centric security a high priority, which is of course our area of specialisation. We believe that government and defense agencies need to collaborate with external agencies," said Vishal Gupta.
He added that with the COVID-19 pandemic driving a new normal in the way we live, work, and learn, that had created an environment in which data had become increasingly vulnerable.
"A lot of large enterprises have been caught off guard because the data is now residing outside their network perimeters due to this work from anywhere world that we now find ourselves immersed in. However, our core area of focus is to help enterprises collaborate with external agencies whilst remaining secure and compliant," said Vishal Gupta.
When asked whether he felt that too many enterprises still had a sluggish approach to their security strategy, the Seclore CEO agreed and stressed the need for businesses to have a 'proactive' approach when it comes to security portfolio.
"Businesses need to take a proactive approach to ensuring that data is secure, and that is absolutely critical from our perspective. Traditionally, enterprises have focused on securing their applications, networks, and devices, but what everybody is now becoming aware of is that these enterprises do not even control their own devices anymore. Applications are all over the place and really the responsibility of the enterprises is not to protect any of this to be honest. The only real asset that companies care about is data. Now, if there was a method where the security could follow the data instead of securing the device, or the application or the network then that would be the ultimate security solution. All you can do is protect the data and let it go wherever it needs to go," said Vishal Gupta.