Zaidoun Arbad, COO, StarLink, discusses how they have empowered customers to achieve digital transformation, upcoming trends such as Process Automation and the region's increased dependence on cybersecurity solutions.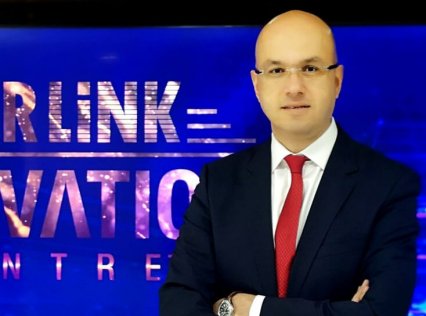 Can you outline to us how your company has demonstrated its ability to leverage its technological expertise to help business transform their day-to-day operations to adapt, evolve and meet the demands of the digital economy? 
StarLink over the past 17 years has evolved to become the 'Trusted Cyber and Cloud Advisor to over 3500 plus enterprise and government customers and over 1500 plus partners across META region. We have empowered customers to achieve their digital transformation objectives through best-of-breed technologies – 50 plus vendors on the Solutions Portfolio through our extensive on-ground support across 20 regional offices in the META as well Europe and the US. We have become a benchmark for Operational Excellence with best-in-class solutions, finance, logistics, coupled with unparalleled momentum with customers through Customer Success functions; Professional Services, Technical Support, Training, Renewals & R&D. Besides Cloud and Cyber Technologies, StarLink's New Division – Intelligent Automation helps connect, elevate & envision – people, process, systems, and data within an organisation with the best AI practices for a better and insightful customer experience. With this we aim to emerge as a 'True' Value Added leader in the digital transformation space.
Q2. Digital Transformation has accelerated rapidly since the onset of the pandemic in 2020, but as an IT leader and expert, what are the key principles and processes businesses need to define and determine before embarking on their digital transformation journey? 
As a result of the pandemic, organisations were forced to accelerate their digital adoption at a dramatic pace and transition everything to remote working and virtual workplace with emphasis on securely accessing applications hosted on the cloud. The need to innovate faster, collaborate efficiently, and deliver more value became paramount especially with customers expecting a digital-first experience. Before embarking on this path, it is vital to have a long-term digital strategy that revolves around smart integration of technologies, agile processes, and competencies across all levels of different functions. The Robotic Process Automation (RPA) and the Artificial Intelligence (AI) coupled with Advanced Analytics, are some of the main technologies that are gaining prominence and are enabling customers with advanced automation and helping businesses unlock new possibilities for higher operational efficiency and success.
Q3. We know that technology is advancing more now than it has ever done so in the past, but what is your vision for the future in terms of the tech trends that are really going to drive change and foster further innovation in the next 3-5 years? 
The pace of innovation has been accelerating at unprecedented speeds in the past few years driven by different digitisation practices that have been embraced by governments and customers which became viable because of massive improvements in connectivity speeds and hardware and software capabilities. We will see a few trends that started recently but will be more prominent in the coming few years; Starting with IoT with an influx of more devices connecting to the internet such as cars, drones and home appliances, Secondly Process Automation and AI with significant part of all existing work activities to be automated, as the next-level of process automation and virtualisation become more common, Thirdly Connectivity speeds with more adoption of 5G and potentially the move to 6G will unlock huge economic activities, and Finally Cloud adoption and Next Gen computing will mean more companies are expected to be using hybrid-cloud or multi-cloud platforms as part of a distributed IT infrastructure which means data and processing can be handled in the cloud but made accessible to devices a lot faster. Clearly implementing those cutting-edge technologies must be well planned with good alignment between different regulators, and Cybersecurity will be paramount for those opportunities to be viable.
Q4. We know that cybersecurity is a major challenge in the current IT ecosystem, and we have seen the damage done by a series of ransomware attacks over the last number of months. In your expert opinion, what are the biggest challenges facing businesses in today's climate?
With the rapid adoption and increasing dependency on digital solutions that have become a significant contributor to a country's GDP, cybersecurity economy has flourished as well, it's estimated that the cost of cybercrime will reach $6 Trillion this year, and hence the cyber challenges are becoming a lot more complex and the adversaries are returning aggressively. Ransomware will remain a top of the list as it is the fastest-growing cybercrime and has a major impact on continuity of operations.  It is important to continuously adapt and take cyber risks seriously by planning, preparing, and building awareness within not only your own organisation but also throughout your ecosystem including 3rd parties that are becoming more and more part of the fabric of your business and digital infrastructure.