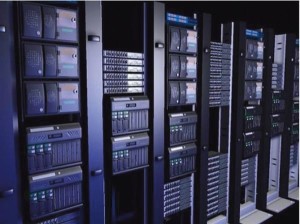 Storage is something most people worry about. Not having enough of it is a universal problem. And for the channel, when it comes to selling storage, it's a bit of a mixed bag; while many consider it a challenging task, some can only see the opportunities that come with it.
"We see tremendous opportunities in the regional storage industry with partners and the channel all looking for innovative solutions that address the challenges of today," says Christian Assaf, Senior Sales Manager, Seagate. "Although, the total available market has dropped over the past two years, the GB per disk shipped has actually been growing quarter-on-quarter, with the Middle East home to the highest GB per disk shipped within EMEA this year. This growth is in part due to the increased adoption of cloud infrastructure, more robust video surveillance, and business NAS solutions that are all driving high-capacity demand for storage," he adds.
While Taj El Khayat, General Manager, MENA, Riverbed Technology, agrees that storage is a complex sale as the requirements vary and there are different ways to sell it, "but definitely it is one of the fastest growing technologies today specifically around cloud and Big Data."
Prospects and trends
For Sreedhar Sreekumar, Regional Sales Manager, Mediterranean, Middle East & Africa at SanDisk, selling storage is not intimidating at all because of the immense opportunities Big Data brings into the picture. "In every country, Big Data will become a major point for storage. It is one of the fastest growing trends and will continue into 2014. We are seeing major players such as Etisalat and Du provide these services, which consumers are using in the Middle East," he says.
Khayat says the only challenges that exist are standard ones that are there for every technology. "For example, technical capabilities and the capacity of the individuals within the channel to understand storage and what compliments it. To build a solution around storage, one needs to understand networking, application and security," he further explains.
It can also be challenging because it isn't easy to create one set of solutions for the changing needs of the market place. Scalability is key here. And sometimes resellers also don't see it lucrative enough to be in this business, making it even more difficult.
Dimuth Wijeratne, Product General Manager, Hitachi Data Systems, TechAccess, explains, "We have to enable our reseller base spread across the region so that they understand the storage solutions better, which eventually helps them in approaching the end users effectively. Apart from that, our reseller base is also hesitant in selling storage solutions as their margins reduce due to the high cost of services and support involved in the installation, configurations and set up."
But this should be easy to resolve, provided resellers are made aware of the trends in this space and the opportunities it presents. For example, flash-based storage is expected to be the next big thing. Andreas Weiss, Director of Systems and Technology, Gulf Business Machines (GBM), says, "By the end of 2014, a significant segment of the market will adopt flash as a storage solution. Once the transition starts, it can only accelerate. With the increased commoditisation pressures on storage pricing, more players in the industry will switch to flash this year."
Adding on, Assaf from Seagate says, "The need for greater security protocol and disaster recovery backups will be two of the most significant elements influencing the regional storage market in the year ahead. The surveillance business in particular has been one of the key growth drivers for the Middle East storage industry with new regulations in place across many different industries—from aviation to banking, healthcare, and even education."
Meanwhile, Aaron White, General Manager Middle East and Turkey, Hitachi Data Systems, predicts that 2014 will see an increase in technology refreshes. "As enterprises focus their attention more on business outcomes via a wide range of applications, what this means for the channel is that there will be more opportunities to provide customers with converged solutions for select applications, which will reduce deployment times and improve operational efficiencies."
Other trends such as copy data storage, the software-defined data centre, Big Data and cloud too are creating waves in storage today. Data centres must evolve to deliver the highest quality of service at the lowest possible total cost of ownership as storage capacity continues to move to cloud. "Such cloud solutions must be the result of a collaborative effort among suppliers, partners, and end users, and in that sense requires a great deal of coordination between these stakeholders," explains Assaf from Seagate.
The channel has a crucial role to play in this whole chain of distribution – to impart the right message to customers. "Vendors are dependent on the channel to position their solutions to the end customers due to the relationship they share with the customer, which in most cases is closer than the vendor," Anand Choudha, Managing Director, Spectrami, points out.
Agreeing with Choudha, White from HDS says customers are becoming much more discerning in the way they buy and they are looking for total solutions from suppliers. "And vendors will not always be able to deliver that complete solution going forward, so there will always be a need for solution services provided by key channel partners."
Approach to SMB
The small and medium-sized business (SMB) space in the region has grown at an accelerated rate over the last two years.
It makes up for around 92 percent of the UAE's total registered companies with around 40 percent of the country's GDP coming from these small and medium-sized enterprises. This growth can mean massive opportunities for the channel.
Assaf says, "SMB customers are really the drivers for our 'value' business and are a growing market for us quarter-on-quarter. That has, in turn, required us to develop a unique support model for these organisations, working with them directly at times as well as through specific channel partners who can offer them the best support relative to their business size."
He further adds, "We are also regularly running seminars specific to SMBs that look at big-picture storage trends, effective use of cloud solutions, and even product trainings that give them a better understanding of current market dynamics and requirements."
Storage strategies are proving to be valuable for this sector's unstructured data and understanding this, today, more and more small and medium enterprises are adopting storage solutions.
"It's a misconception that only large and mid-sized organisations generate a demand for storage. IT professionals at SMBs are increasingly turning to hybrid storage solutions to manage their data, seeking to improve performance in virtualised environments. SMBs can benefit from flash storage and SSDs to boost system performance and maintain cost requirements—the main reasons for virtualisation," says GBM's Weiss.
Also, when compared to complex enterprise data, which has more number of entry points and is a part of a larger overall archive; SMEs and start-up companies can even have an upper-hand over larger organisations due to their lower volumes of data.
"But it is essential that they begin to meta-tag data assets, allowing for future accessibility as the data volume increases. The tiering of unstructured data is also a key element to look at for SMEs, in order to ensure that essential information is always available quickly, allowing them to improve access to business insights," adds White from HDS.
The best way to approach SMB customers, according to Choudha from Spectrami, is through the channel. "Furthermore, running marketing campaigns and supporting initiatives such as direct selling, inside sales among others also will make a difference to SMB customers." He further explains that for mid-sized to smaller business environments, the commoditised version of storage, which is entry level storage is most efficient.
It is clear that long gone are the days when selling storage was considered complex and tough, today this space is brimming with immense opportunities. The channel stakeholders should make the most of these emerging trends in this space and look at innovative approaches so as to gain the first mover advantage, whether it is in upgrade or other trends. Because with infinite amount of data being generated in every sector every day, even more so through smart devices, the opportunities in this space can only grow even further.