Khurram Riaz, Head of B2B Marketing and Products, Jazz talks about Pakistan's largest telco's partnership with Infobip to deliver the country's first services environment platform.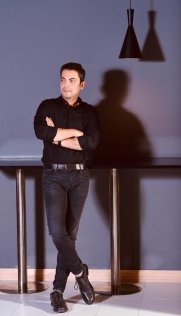 Congratulations on your exciting partnership with Infobip. As a leading telecommunications company globally, what inspired you to move into the partnership space and what does this new partnership mean for your tens of millions of clients?
With over 72.5 million subscribers and 25,000 corporate clients, Jazz has the largest customer base in Pakistan and the largest retail and franchise network to service customers across the country. Taking on from our legacy of 27 years of continuous innovation; we have been actively engaged in developing industry specific solutions in almost all sectors and industries.
We're always looking to deliver the promise of a connected world to our clients. We do this by providing our customers with the tools necessary to achieve their digital ambitions. That's why this partnership is so important. Through this partnership, we'll be able to provide our clients with complete omnichannel functionality, providing seamless customer experience, across all communications channels. Jazz will be the first in Pakistan to launch a complete CPaaS cloud based and omnichannel service.
Choosing the right partner entailed a highly competitive RFP and a meticulous selection process. As Jazz what were you looking for in a partnership and what made you choose Infobip? Can you share the details of your selection process?
We're always looking for a partner whose digital ambitions match or excel Jazz's. Infobip is a global leader in omnichannel communication. By outbidding six local and global companies, Infobip won the toe-to-toe RFP in a yearlong bid.
Jazz follows an extensive competitive process for selection of its technology partners. Starting from the technical capabilities, scalability, and alignment with long term business goals, global presence, international references, and success stories also play a vital role in selection of each partner. Infobip CPaaS platform not only stood out in terms of available features and usability but also the international references and case studies which helped us arrive at the decision.
As part of the agreement, a first of its kind in Pakistan, Infobip and Jazz will collaborate to setup a fully localised CPaaS cloud platform. Can you share your thoughts on these activities and tell us more about the details of your agreement?
Under the agreement, Jazz and Infobip have joined hands to setup a fully localised version of Infobip's world leading omnichannel CPaaS platform. The partnership is aimed at offering secure, localised, and scalable customer engagement tools and channels to business users to help them enrich their customers experience and business reach overall. With options including various social media channels, Jazz's own communication channels backed by AI and contact center APIs Jazz Omnichannel, will help businesses digitalize and transform their business front ends.
Jazz is a name synonymous with digital transformation in the Pakistani market and the impact of this new partnership transcends impact and revenue, could you explain how this move will cater to customers' ever evolving needs and fortify your brand's pioneering position in the market?
Our goal at Jazz is to become the digital partner of choice that caters to all our customer's needs. There are three ways we believe that we can achieve that. Firstly, we're always looking to invest in cutting edge technology and innovation. That's why we've pivoted from traditional telecommunications business and now offer cutting edge Cloud Services under Garaj, IoT solutions, and now omnichannel engagement solutions.
Secondly, we're always looking for partner's that share the same ambitions. With Infobip, we know that we're working with a global leader in omnichannel solutions. And this brings me to number three, by partnering up with Infobip, we'll be able to improve our business customer's experience by helping them move away from the traditional ways of customer engagement and communications and become available on smarter digital channels where the end users want them to be.
Can you share your long-term goals for Jazz? What is the role of Infobip and this partnership in achieving them?
At Jazz we embrace a startup mindset, so we favor action over long-drawn-out planning exercises and act with the urgency to capture the moment. We believe that organisations ought to leverage their areas of strength to move ahead. As a digital leader, Jazz has always been focused on pioneering latest digital trends and innovations in all areas of operations – be it Garaj Cloud, Internet of Things Solutions, Startups, Digital Financial Services, handsets likes 4G digit, BIMA Sehat Insurance, etc.
In the long term, we are excited to continue being the digital partner of choice for our customers. As I mentioned previously, the only way we can do that in today's day and age is by making sure we're always at the forefront of innovation, partnerships, and customer service. Cutting edge partnerships with entity's like Infobip ensure that we're truly focusing on not only inculcating top notch technology, but we're also making the lives of our customers easier.