CNME Editor Mark Forker secured an exclusive interview with Clark Dever, Senior Product Manager at Techstars, to find out how the globally renowned seed accelerator plans to leverage its knowledge and expertise to boost the startup ecosystem in Abu Dhabi.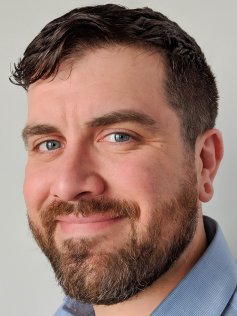 Techstars is a global network, that acts as an incubator for startup companies through their early-stage accelerator programs, and it has enjoyed phenomenal success since their inception in 2008, which began with the launch of an accelerator in Boulder, Colorado.
It has proved to have been a very successful model and from there Techstars began to sell accelerators into other cities, and today have between 40-50 globally.
In a candid discussion with CNME, the dynamic Clark Dever explained the concept behind Techstars, which he stressed is very much 'mentorship-driven'.
"When the 10 startup companies come into a Techstars accelerator they go through three months of programming, and our model is very mentorship-driven. We essentially take you from an idea stage, where you might have had some early market validation, but you are not in the position, or ready to raise venture capital yet, so what we do is drive you through all the learnings that need to occur to get you ready to raise that capital", said Dever.
Dever also disclosed that each accelerator program is run by a managing director that is actively looking to invest in these companies, but in many cases is hedging their bets more on the founders than their business ideas.
"The investors are heavily betting on the founders, and Techstars is very 'founder first' in a lot of ways. We believe in founders and we try to create founder-friendly deals to help them throughout the entire lifecycle of the program", said Dever.
As aforementioned above Techstars is mentorship-driven and Dever outlined that in many cases they completely reconstruct their business model following conversations with different mentors.
"At Techstars we have had companies come in and totally change their business idea halfway through the program because some of the mentorship they have received has guided them in a different direction. Our role is to determine is there a market for their product, and do we believe the problem that they are trying to solve is real, and are people going to pay for it. A founder could meet with 50 mentors in the first month, and all those mentors could have conflicting ideas about their business and some founders can get a little bit beat up by these experienced investors, but in many cases they accept that their business model doesn't work, and decide to completely reboot and start from the ground up," said Dever.
The Senior Product Manager at Techstars also illustrated that the robust nature of the application process to get accepted into their accelerator program promotes confidence and trust amongst potential investors.
"After the three-month program we have what we call a 'demo day', in which 10 companies deliver their pitch to prospective investors. Incredibly, within 4-8 weeks of that pitch, 50% of the companies over our lifespan have raised on average of $1 million dollars. The reason for this is primarily down to the fact that the Techstars brand has become a trust symbol for investors – because they are acutely aware of how difficult it is to even just get accepted into our accelerator program because we only select 10 companies", said Dever.
The UAE is known as a global technology hub and over the last two decades has fostered an environment which lends itself to innovation, creativity and entrepreneurship. However, many tech analysts in the region feel they need do more to support a startup ecosystem.
As Dever outlines Techstars have now launched their tried and tested accelerator program in Abu Dhabi through Hub71, and he believes the growing movement across the Middle East to build knowledge and innovation centric economies bodes well for the future.
"We have an accelerator in Abu Dhabi, which is known as Hub71. As the pressure on climate change continues to heat up, governments in the Middle East are cognisant of the fact that despite the traditional wealth coming from oil and energy resources, there is a growing amount of desire to enter the innovation economy. Those in the region understand they need to reduce its dependence on oil to fuel their economy in the future – and thought-leaders across the UAE and GCC, firmly believe that if they invest the capital resources' they have into innovation then they will see big returns on that", said Dever.
Dever also spoke of his own role within Techstars and explained how it differed somewhat from that of the actual accelerator program.
"My position at Techstars is focused on ecosystem development, which is sperate from our accelerator platform, but not completely divorced from it, but in general it is a different concept. Accelerators are a product that we will sell into a city and then we bring those early-stage companies to a point where they are investable. I work on ecosystem development, which essentially examines how we can build an exclusive startup community that takes all of the resources that are available to them and better connects them to allow that community to build synergies, to not only create more early-stage startups that can go into accelerators, but also support the startups that are in the community as they grow through talent and additional capital", said Dever.
Dever added that one of their primary objectives in terms of ecosystem development is to create a 'give first' culture.
"We want to create a culture which we call 'give first', so it is not like pure altruism where you don't expect to get something back, but it's that you're willing to help everyone first because you realise that if we make our community better then it will come back to us in some shape or form at a later point", said Dever.
Dever also feels that the ongoing global COVID-19 pandemic has created a need for more startup ecosystems.
"The pandemic has flattened the earth and it has shortened the distance between humans everywhere and everyone has got so accustomed to being virtual. We have seen this trend in venture capital. Traditionally, you would have to go pitch to them in person, now they have just spent the last 12-18 months doing virtual deals, and they have come to realise that if they can do a deal with someone that is in San Francisco virtually, then they can do a deal with someone that is in Abu Dhabi virtually! It has also allowed for the proliferation of expert knowledge. When we talk about the different forms of capital there is intellectual capital, human capital and obviously financial capital, but all of that has become much more accessible globally as a result of the pandemic – and has cultivated an environment in which we need more startup ecosystems", concluded Dever.