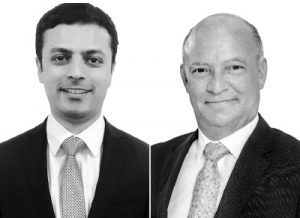 Khurram Majeed, general manager, TechVista Systems, shares details on its partnership with regional VAD Gulf Software Distribution and strategies for 2018.
TechVista Systems, a subsidiary of Systems Limited, headquartered out of Pakistan, began its UAE business in 2014. With operations in UAE, Qatar and Australia, the software services provider has been working with regional value-added distributor, Gulf Software Distribution (GSD) since its inception in 2016.
Khurram Majeed, general manager, TechVista Systems, says, "Before partnering with GSD, we were working with GBM for IBM technologies. However, we were still growing our footprint in these areas. We used to work excessively with IBM in Pakistan. Over the last year, we have aggressively started working with GSD and non-IBM platforms."
As a software services company, the reseller also has a huge presence in the US with Fortune 500 companies as customers. The firm decided to bring in the same portfolio of offerings into the region to replicate the success.
"We were working with IBM platforms and specific technologies in IBM, which are mainly towards business process automation, end-to-end integration with different systems, newer areas such as Robotic Process Automation (RPA) and machine learning," he says. "We are mainly involved in business process automation, reengineering and optimisation part of the technology. We are also working with other principles such as Microsoft and MicroStrategy on different enterprise agreements and providing services on those platforms."
Majority of the reseller's customers are from government and retail verticals.
"We provide end-to-end retail solutions based on different technologies. We are not bound to a single vendor and have varied skillsets where we offer services on different technology areas for our customer."
According to Majeed, as the technologies they dealt with were emerging and as they were new to the region, the biggest advantage of partnering with GSD was that the distributor helped them penetrate     the market.
"GSD assists us to create our value proposition around these products. They work as a bridge between IBM and our firm. They also help us in developing our expertise, expanding our footprint, generating leads and marketing our portfolio," Majeed adds.
Philippe de Mazieres, general manager, Gulf Software Distribution, says, "TechVista's solutions are more specific to enterprise and high-value. It is more about presenting the solutions as a value proposition rather than mass marketing. TechVista brings the expertise and experience in this domain and they bring that value to the customers."
Over the next few years, we will see the reseller increasing its focus on RPA solutions. Through artificial intelligence and machine learning capabilities, the software is able to carry out high-volume tasks that used to involve a human to complete it.
"This technology is coming up and will make business processes much more efficient. We will be focusing on RPA in the future. This year, we are majorly focused on business process automation and building middleware solutions for big enterprises. And this year we have just begun our footprint with IBM and GSD," Majeed says. "Next year we want to capitalise on that and extend our capabilities on the new things that are coming to the market. We will look at investing into these technologies and expand our footprint and our partnership with GSD and IBM with the new technologies."
Mazieres adds, "We will continue to invest in our channel to support them to bring the right value to the customers."