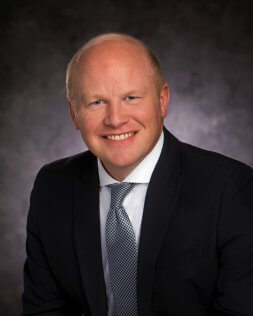 Simon Hill, Managing Director for EMEA and APAC at Vasion on the future of work and the hybrid workplace, and on the company's participation at GITEX. 
What products and solutions will you be showcasing at Gitex Global 2022?
Vasion will be bringing PrinterLogic, the world leader in serverless printing infrastructure, to GITEX Global 2022. PrinterLogic supports the future of work and the hybrid workplace. Customers can confidently and securely ensure their organisation can deliver best in class serverless print management, wherever work happens.
The elimination of the physical infrastructure is a critical step in an organisation's digital transformation journey. Print servers cost a lot of money and time relating to provisioning, licensing, cooling and powering, physical security, on-going management and maintenance including upgrades, virus scans etc. PrinterLogic modernises enterprise print management by eliminating all print servers and delivering a highly available Serverless Printing Infrastructure, thereby eliminating all these costs.
By moving from print servers to a cloud-native solution like PrinterLogic, companies significantly reduce the pains associated with deployment (no more scripting or GPOs), ongoing support (customers report 60-90% less print related IT support calls) and significantly lower resolution times. They also eliminate the security vulnerability of print servers – PrintNightmare.
With the centrally managed Direct IP printing platform delivered as a SaaS application, enterprises can empower end users with mobile printing, secure release printing, and many advanced features that legacy print management applications can't provide.
What do you hope to achieve from your participation at the event this year?
The Middle East and Africa market is a high potential growth market for our company. With GITEX being the biggest regional technology event, it is the perfect platform for us to expose our brand and capabilities and enter into high level discussions with customers and the channel in order to gain insights that will help us tailor our offerings to the needs of the market.
We are also looking to strengthen our channel ecosystem by signing new partners that share our strategic vision and can help us penetrate the market. Channel partners have a distinct advantage working with PrinterLogic. The print management software market is worth circa $650m worldwide and this is all driven by Managed Print Service (MPS) contracts. However, only around 40% of print is covered by MPS.  The potential of the market is closer to $1.6bn. As organisations move to cloud-native print management they will want a solution that manages all their printers, and this is what we do best.
What will be your theme of participation at GITEX?
The theme of our participation is around helping organisations eliminate print servers with the company's next generation cloud-native print management solution and eliminate the PrintNightmare security vulnerability.
Where can trade visitors find you at GITEX?
PrinterLogic will be exhibiting from stand number H4-62.