By Niranjan Gidwani – Independent Consultant Director and Former CEO of Eros Group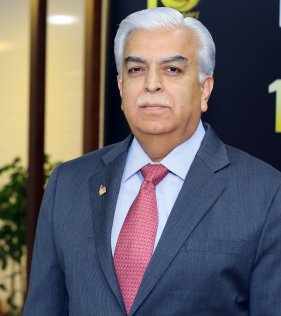 The biggest beneficiary of the COVID experience has been the online digital world, technology, and artificial intelligence. Consumer perception, behaviour and demand are what keeps the business world going. A lot has changed in terms of how companies now need to communicate.
Now, with the likelihood of a few vaccines being released soon,  global organisations, governments and business entities need to start thinking about what is in store on the other side of the vaccine.  The world could look very different, with different expectations, different regulations and value proposals.
Since Retailers are now having to move a lot of their product online, there is always this worry whether third party last mile delivery companies will be able to cope up with timely and orderly deliveries.  Hence blockbuster events should be spread out across the year, so that supply chains and shipments can be levelled out. For those who wish to avoid peaks and crowds while trying to revive brick-and-mortar retail, and for those organisations and malls who wish to project better distancing norms, it may be a good idea to give the same festival deals a little prior to, and may be even a little after the actual festival time instead of everyone following the same herd mentality around few dates.
A lot has been talked about omnichannel and digital. These two words, if talked often, will not get a business to become omnichannel.  COVID has fast tracked the shift to online and digital, contactless payments in a big way, and a major reversal is unlikely.  Hence, Investments in technology would be required. Yet, the investments cost money, with no guarantees of absolute success for all. The other side of the coin is that retailers need to find the fuel for growth so as to be able to invest in technology and the move to real omnichannel. This would mean reducing unwanted costs periodically. It may be a better practice to reduce salaries while keeping more employed than to reduce more employees. More secure employees speed up the buying process faster when good times come, while the ones who are laid off take longer to regain confidence to make unessential purchases.
While shifting spends towards digital and online marketing, organisations would do well to ensure that they have enough spending available for other addressable channels, have enough decision making capabilities available, and spend more than half of their overall budget in digital media.
Lastly, in the transition to digital and online, it becomes imperative that alliances are formed across borders in order to rope in similar partners across regions, thereby giving width and depth to the scale of business and justifying online and digital spends. Instead of hard competition, businesses are likely to move more towards "Cooperative Competition".
The process of going digital is most of the times mistaken to be the adoption of a specific technology. It needs to be, and will have to be a transformation journey. Only those who have moved to such a journey plan will reap better benefits. The gap between aspiration and implementation will need to be closed rapidly.