How aggressively will the region's enterprises spend on network development over the coming 12 months, and are they ready to introduce widespread automation into their infrastructure?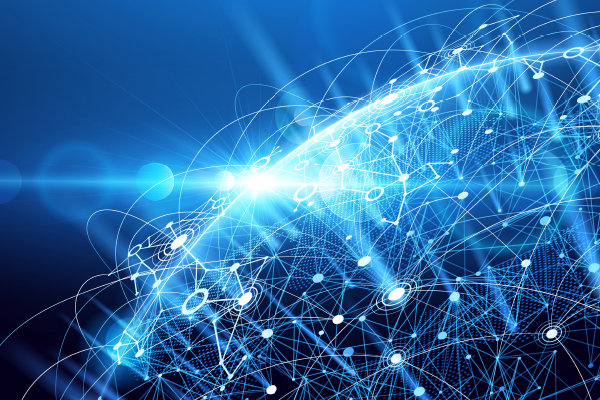 In some respects, the regional lag in network development it is out of keeping with other aspects of the average enterprise ICT infrastructure. True, there are a range of exciting projects in the pipeline for the GCC, but things are only just beginning to gather steam in terms of technology development. It begs the question, why should something so fundamental to a business be left behind? For many enterprises, that will be a burning question that is sure to shape their 2017 technology spend.
The advent of virtualisation, for instance, has made the provisioning of servers a process that only takes a matter of hours. Delivering network resources on-demand, however, is a process that can still take weeks, and lead to frustration within business departments – the vast majority – who don't have a degree of technical know-how.
The ability to reduce hardware reconfiguration and make smooth changes to network infrastructure is hugely appealing, making software-defined networking the ultimate goal for 2017. The move to SDN is the shift that leading organisations in the Middle East are striving for, but cannot be introduced overnight. Nor is it a panacea. Developing the infrastructure and skills around it will be more realistic goals for most organisations in the region over the coming year.
Analyst firm IDC has previously forecast that the global SDN market, which comprises physical network infrastructure, virtualisation and control software, applications, and professional services, will have been worth $3.7 billion by the end of this year, with the figure due to rise to $12.5 billion by 2020. This will also feature a compound annual growth rate (CAGR) of 53.9 percent from 2014 to 2020. The Middle East and Africa's role in this journey is still relatively small, but not insignificant, with an estimated figure of $118 million to be reached by 2019, at a CAGR of 77.3 percent, according to MicroMarketMonitor.
Hatem Hariri, general manager, Middle East and Africa, Juniper Networks, believes that software-defined wide area networks will be at the core of this growth over the coming 12 months. "This is an opportunity for enterprises to have the advantages of secure, software-driven IT services provided by the network across their organisation," he says. He goes on to add that the region's adoption of the technology over the next year will play its part in strong all-round growth. "SD-WAN is also an opportunity for service provider customers to create new revenue streams in the dynamic digital disruption climate they are being forced to negotiate. Ovum Research predicts that, globally, the SD-WAN market will have a CAGR of 93 percent by 2020, and I fully expect that the Middle East to be part of that trend."
Mohannad Abuissa, head of sales engineering, east region, Cisco Middle East, meanwhile, attributes a selection of technology initiatives as being fundamental drivers for network growth in the near future. "Network traffic across the region is growing exponentially," he says. For instance, we see the Middle East and Africa having the world's fastest cloud growth rate, from 17 exabytes in 2012 to 157 exabytes in 2017. The MEA region is projected to have the world's-fastest growth in mobile data traffic, growing 14-fold to 1.49 exabytes in 2018. The volume of smart devices, meanwhile, is set to grow from 133 million to 598 million in 2018, with 50 billion objects around the world to be connected to networks by 2020."
Abuissa goes on to add that, with the world's highest level of smartphone penetration, along with a vast appetite for innovation and quick development, that the region's leading industries will be looking to SDN in the near future. "The Middle East is very much at the forefront in adopting SDN," he sayEs. "We are seeing strong demand for SDN from industries with complex networks that need to quickly process large amounts of data – especially service providers, banking and finance, energy, oil and gas, aviation and transportation, malls and retail, and safety and security."
From vision to reality
With national 'visions' set to shape economic strategy across the GCC over the coming few years, technology, and enterprise networks, will be the recipients of major investment.
With this in mind, the biggest spenders are sure to be government entities, who are pressing ahead with ambitious goals of transforming their countries' infrastructures in time for landmark events. Saudi Arabia is set for major change, its Vision 2030 – powered by its vast sovereign wealth fund – sure to demand huge investment in technology, with networks an area set to receive serious investment. The same can be said of Qatar's National Vision 2030. Dubai's Expo 2020 ambitions are widely renowned, meanwhile, and the emirate's efforts in building its overall infrastructure will continue to gather steam.
The development of cloud services is sure to spike demand in network spend, Hariri says. "As-a-service models will become even more popular among enterprises in 2017, and beyond. Enterprises in the Middle East see as-a-service models as a smart, cost-effective way to embrace new technologies that drive their business forward, even if in-house skills are limited. Of course, this is another area where virtualisation and cloud come to the fore, enabling providers to create feature-rich services for their enterprise customers seamlessly and securely."
"Though IT and entertainment were the early adopters of digitisation, the largest disruptions will be in other industries, including the public sector, which will offer more efficient citizen services such as smart lighting, transportation and parking as well as enhanced healthcare and education," Abuissa says. "Through digitisation, and driven by Smart Dubai, Dubai's public and private sectors can potentially achieve $4.87 billion in value by 2019. This will help the UAE government create value by saving money, improving employee productivity, generating new revenue – without raising taxes – and enhancing citizen benefits."
Expectations regarding activity in the oil and gas industry, meanwhile, are somewhat polarised. The vertical has been the bedrock of economic growth in the region, but has experienced a widely renowned downturn. There is a school of thought that suggests now is the time to spend money on network infrastructure innovation, with the promise of lower long-term CAPEX. The reality, however is likely to be different, with energy companies across the region cutting IT spend.