Spokesperson: Gaurav Mohan, VP, SAARC & Middle East, NETSCOUT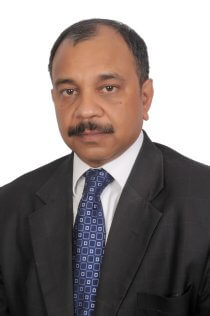 At the onset of the pandemic, businesses relied on UC&C (Unified Communications & Collaboration) systems such as Zoom, Cisco Webex, Microsoft Teams, Google Meet, and Slack to keep employees connected and the business running in the face of stay-at-home government directives. These technologies enabled some of the world's biggest corporations to respond to rapidly shifting market conditions and new digital transformation imperatives. Today, these platforms are still crucial due to employees' preferences for a more fluid and flexible environment that allows for hybrid work arrangements. However, the ramifications of widespread adoption and use of UC&C systems are not fully understood.
According to a 2021 report by NETSCOUT, 93% of enterprise-level firms have accelerated their use of unified communications and collaboration (UC&C) platforms since the start of the pandemic. However, the increasing usage and performance issues have resulted in a spike in employee-generated IT helpdesk inquiries, raising concerns about employee productivity.
The question at the top of every IT decision-maker's mind is quite simple: how can they provide a seamless user experience, foster productivity, streamline processes, and improve business outcomes while minimising the impact on their IT help desks and maintaining a firm security posture? Today's multi-vendor unified communications infrastructure is frequently bundled with other business services, such as email, calendar, and authentication systems, all of which operate across converged IP networks. Even sporadic packet drops might complicate debugging. However, the answer is pretty simple: visibility.
As such, there are three critical elements for embedding visibility while deploying unified communication & collaboration tools.
Prioritise transparency and real-time monitoring
Since there are so many interfaces in today's IT infrastructures, it is difficult to determine whether problems occur at the client edge, network edge, or data centre/cloud service edge. Problems at these edges can cause delayed logins, sluggish performance, and even shutdown of critical company systems, significantly impacting staff productivity and customer service. With limited visibility across so many borders, IT requires vendor-neutral solutions that can swiftly identify the source of problems.
These solutions must also go beyond just collecting and storing raw data and include processing, indexing, and enriching network data. This boosts their utility for incident detection, security investigations, threat hunting, and failure analysis.
Combine network packet data and synthetic test data
To monitor complex settings, especially at the client edge, packet data and synthetic testing tools should be combined.
Packet data refers to actual packet traffic generated by user interactions with an application on the network. The packet data contains a wealth of information that provides insights into actual user experience as well as network and service performance. Synthetic Tests, which include business transaction testing capabilities, allow IT teams to simulate the different types of interactions an end-user has with applications in a business environment. One of the most essential features of synthetic tests is that they can be performed outside of business hours. This allows the IT department to identify and resolve issues before they affect active end users.
Factor in safety from the start
All too often, new technologies are adopted to fulfill critical business objectives. Aspects of safety are frequently overlooked. This approach limits visibility, leaving gaps in IT security. In today's ever-changing network environments, network and security teams need actionable insights regarding the performance of voice, video, and Software-as-a-Service (SaaS) applications and new communication protocols such as 5G. These new technologies promise to reduce security threats, but they must be thoroughly evaluated to ensure they do not negatively impact staff productivity.
Overall, the fundamental problem in effectively administering UC&C technologies is obtaining a holistic perspective of the communication chain with all participants. It is critical for IT teams to have visibility into user actions, the network, and applications. This allows organisations to grasp the demands of today's hybrid working world and develop a roadmap for edge computing that provides greater flexibility, performance, and security, as well as a better user experience today and in the future.