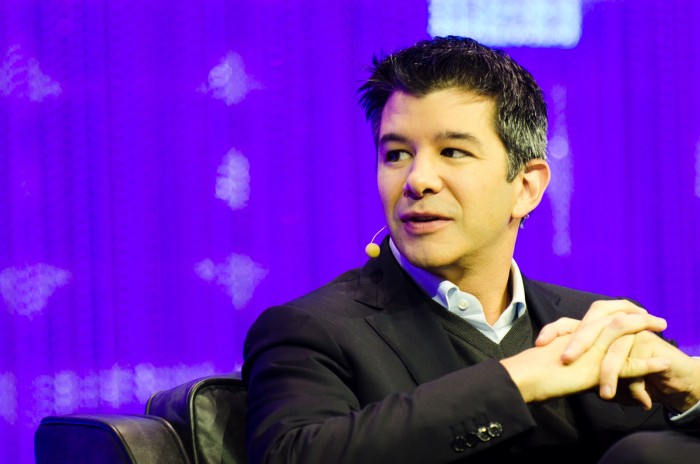 After months of scandal and scepticism surrounding the company, Uber CEO Travis Kalanick has taken an indefinite leave of absence from the firm.
The move follows an independent report from law firm Covington & Burling, which examined how Uber could review its corporate procedures and workplace culture. The investigation was prompted after a former employee wrote a blog post chronicling tales of harassment and discrimination in her time at the company.
The report has determined that Uber needs to establish metrics around improving diversity, dealing with employee complaints and satisfaction, as well as recommending that Kalanick's power within the company needed curbing.
There are a whole host of reasons why this move is long overdue, and could bring welcome change to Uber. Although Uber lost at least $2 billion last year, it has been valued at a staggering $70 billion. Its financial performance is not the fundamental issue, however. The truly rotten elements within the company include both its internal abuse of employees rights, while simultaneously ignoring the external rules that competitors across the globe are forced to abide by.
Some of Uber's blunders can be attributed to its nascence, but you don't have to look far to find evidence of the company's playboy-esque frat party culture. A recently leaked email from Kalanick to Uber employees sent prior to a company event in Miami in 2013 paints a clear picture of the startup mentality that the firm was very much wrapped up in at the time. "Do not have sex with another employee UNLESS a) you have asked that person for that privilege and they have responded with an emphatic "YES! I will have sex with you" AND b) the two (or more) of you do not work in the same chain of command," Kalanick wrote. "Yes, that means that Travis will be celibate on this trip. #CEOLife #FML."
This message was ultimately inoffensive. However, it will alarm investors and invites questions as to Kalanick's suitability to be in control of the blue chip firm that Uber promises to become. The brand, along with peers such as Airbnb and Netflix, is the current embodiment of what it means to live in the digital age, and is cited around the world as the blueprint for all tech-admiring organisations to follow. The firm has managed to deliver a service that is competitively priced and highly convenient, and now serves over 40 million urban dwellers across the world. It's just a shame that they don't give a damn about who they manipulate and harm in their mission to do it.
Taxi companies that operate around the world are forced to comply with local regulations, while Uber has frequently bulldozed its way into markets and flagrantly disregarded them. It recently lost a key battle in Italy, where courts banned the use of its app amidst unfair competition accusations. As with most legal battles it loses, it is set to appeal. Its continued disregard for these regulations is the hallmark of a company that is inherently aggressive and arrogant.
However, Uber is living proof of the old adage 'bad publicity is good publicity' rings true. Uber exploited a 2014 London taxi drivers protest against the firm to brand itself the "car service that's keeping London moving" and subsequently reported an 850 percent rise in sign-ups. Uber's rival Lyft has even claimed that the firm has ordered and cancelled more than 5,000 rides from Lyft in order to drive passengers looking for available cars to Uber, allegations the firm denies.
Frankly, it comes as no surprise that mild-mannered Elon Musk rejected the opportunity for Tesla to partner with Uber in 2016 on self-driving car projects. While Musk may have felt that he could outdo his Silicon Valley counterpart in terms of technology acumen, one certainly wonders whether or not he was deterred by the prospect of working with a firm whose values were so at odds with his own.
The firm's mistreatment of its employees is also well documented. It refuses to treat huge numbers of drivers as contracted workers, meaning they are deprived of a minimum wage, sick pay and guaranteed annual leave. It argues that as drivers can independently sign up to the Uber ecosystem and offer services from their own vehicles, they should not be classed as employees.
While it would be unfair to apportion all of the blame for Uber's questionable dealings to Kalanick, as the firm's CEO he undoubtedly must bear the burden for many of these practices.
Some of the negative PR thrown Uber's way has been hyperbolic. Video footage of Kalanick arguing with an Uber driver over the firm's falling ride fares was widely interpreted as poor management by the CEO, but Kalanick did well to keep his composure when he was off the clock and dealing with what were unreasonable complaints from the driver.
However, whatever defence you can make of Uber and Kalanick, the reality is that a cocktail of aggressive corporate practices and dated cultural attitudes were never sustainable for a company that has ambitions of transforming the world's urban societies.
In many ways, that's one of the most disappointing things that surround the seemingly toxic culture at Uber. The firm has undeniable potential to reduce not only city traffic and the need for parking spaces – which Uber claims take up 20 percent of space in cities – in congested areas but also to significantly cut down carbon emissions that continue to erode the ozone layer. What's more, the company has the resources to tie up agreements that will make it one of the world's most important technology companies in years to come.
Kalanick is expected to be back at the helm within a few weeks, but his absence may well be what the company needs if it is to stop taking employees and regulators for a ride.