Nitya Ravi, spoke to Michelle Jeannette Gervais, Vice President & Head of Data Science for the CEMEA region at Visa. Her role involves supporting Visa's relationships with banks, acquirers, and merchants to extract value from unique global data assets. She also talks about the importance of data, data planning, data capture and digital transformation.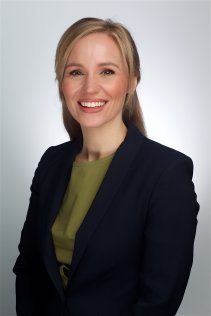 Nitya Ravi spoke to one of those inspiring female leaders, Michelle Jeannette Gervais from Visa, in the latest in our series of Women in Tech interviews.
"It's interesting how during the pandemic, there were these companies that struggled to survive and had to make a quick shift to the digital space. It did not necessarily allow them the time to sit back and plan a digital transformation. It was more of survival versus a planned transition. What companies missed during such a transition was being thoughtful about what they could do with the data and how they could use digital to craft a better end-to-end customer experience", said Gervais.
"Therefore, there is a lot of pressure for companies to figure out holes in their data model and to plan accordingly because if you don't plan to capture data, the consumer experience will still happen and there won't be any data available. It's gone. In a digital first economy, it's essential to ensure that you are capturing every scrap of priority data about the customer experience because that's where the value is. I believe, moving forward, there will be focus on experimentation where user data has been appropriately captured and stored, doing basic analytics on the data like – what have  the customers been doing  and what do we want them to do, experimentation like AV testing, letting consumers pull and show you what they want to do, being creative and thoughtful about how can we vary the experience for our consumers to better understand what they want to do by just  seeing it in the data . This type of experimentations really helps companies to leap forward".
Talking about data breaches becoming more commonplace, Gervais has this to say about combating the same, "There are some great ways by which you can leverage, exploit and make use of data however as much as data can be an incredible asset, it must be said that if data is not given proper controls and proper privacy standards can also be a massive liability for a business. Data breaches where data has been mishandled or improperly governed can end up being a nightmare and even sink a company just like it can be the one thing that can be a critical success factor for a company".
"One of the interesting developments in our field is privacy enhancing technologies. It aims to help end users have more control over their data and data usage. An example is the tokens that you use a lot in payments. When you make a payment using a tokenised transaction, it's not the card number that is getting transferred between parties but a tokenised version of the card number which is a random encrypted form of the card number. In this way we are thoughtful about privacy by design and strategic about planning on how we want our data to be safe and secure", said Gervais.
She goes on to add about how a company can be digitally resilient with regards to data, "One of the important things a company can do is recognising different aspects of the business that a data must cross. It's not just about having a data science and analytics team, it's not just about having an IT team that is controlling the data platforms, it's not just about having a legal team with data privacy experience. You end up adding together all the aspects of the business that have a threat of data through them. It's important to try and give some visibility to data as a practice area unto itself. So, it's interesting to see now many companies adopting the Chief Data Officer role particularly post the 2008 financial crisis. It's a nice way of giving the executive presence around data and getting the synergies across to all these different business areas. When you look at unicorn companies, many of them have some form of a data function that directly reports to CEO's, not put under IT, not put under operations but often as a function directly pointing into the CEO. There is an advantage to that. It gives a highlight on data that can really help business a lot".
Talking about disruptive technology and trends emerging in the commerce and payments industry, she said, "There has been a lot of hype about machine learning for a long period of time. One of the interesting trends I see is how for some unicorn companies, there have been times when company valuation discussions even in the public media focuses on the value of algorithm as being the key differentiator. It's such a departure from talking about other fields in other industries. Here it's almost like saying the defensible thing this company has that makes them have a barrier to entry into an industry is the algorithm or algorithms they hold that helps them understand the consumer behaviour. It's fascinating. What it signals in my point of view is that in a long time, in this field, there has been a focus on trying to get past experimentation and trying to get models into production".
According to Gervais, the statics around production models has always been lacklustre.
"A lot of times people are doing great and interesting machine learning models but to get them into production where the model is helping to run the business is still far away for a lot of companies. What is eye opening about seeing this trend, even valuing the algorithm is that it's now time to get the machine learning models that companies have been toying with as an R and D exercise and operationalise it. I am curious to see how that develops and creates some positive pressure.  Another trend is Robotic Process Automation (RPA). I believe it is most beneficial for companies that have been in business for a long time – the bricks and mortar kind of established players whose core operations were set up during a time when digital first was not of parlance. For them, it's hard to compete with digital first businesses. RPA allows such companies to string together multi step processes which engages different tools, systems, and users seamlessly and make it feel like one single step process. Sometimes you can't replace back-end processes that quickly and while you are working towards a transition, RPA is an often-undervalued way for more established business to catch up".
Talking about overcoming challenges in her industry, Gervais concluded the interview by saying, "In the payments space you can't afford to be not secure. During Covid, according to statistics, there has been an increase in cyber-attacks and the challenge of staying always on and secure was difficult. It however has been a healthy move for companies and industries to figure out how to respond to that, rethinking some of the core infrastructure pieces, whether be it disaster recovery, thinking past active-passive, moving finally into active-active. Also, being thoughtful and stepping back to look at company operations and establish a view on where are the likely holes and gaps, to think creatively, what the back-up plan would be. For us at Visa, in the payment space, it has been interesting to consider that on behalf of our client and to then use AI and machine learning as ways to help service them".