Kemal Kečo, Infobip Regional Manager GCC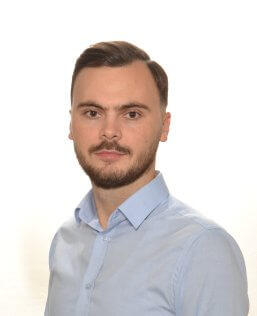 Customers today are unique in terms of expectations and behaviours, demanding not only round-the-clock consultations but personal assistance as well. They want to manage their accounts, order and cancel services, make transactions, and know their balance within seconds. And they expect a company to offer it all, or they take their business elsewhere.
The hard truth is customers no longer base their loyalty on price or product. Instead, they stay loyal to companies that provide superior experiences.
On average, 66% of customers use three different channels to contact customer service. This shows that technology and human interaction are constantly pegged against one another. Balance is the key and the two have to work hand in hand in order to elevate your business and improve customer experience and satisfaction.
To understand an omnichannel approach, let's start with the basics. The technology must be founded from a customer centric perspective. You, as a business, are making it possible for the client to access the information that they want on the channel of their preference. By adding AI technology to the mix, we are taking things to the next level, as  it enables the service to understand the client's changing needs throughout the various stages of their journey and can also predict what a customer wants next. Utilising a proper omnichannel communication platform is crucial, it will enable businesses to access information and reporting from a single interface. This information will further feed decisions based on which adjustments in communication strategies can be made. The result: an improved customer journey and experience.
In order for technology to work for and not against a client, as it should, there has to be frictionless integration. The omnichannel communication platform must be able to offer a smooth customer journey with no lag time and without excessive touchpoints. An omnichannel approach additionally means that businesses will no longer have to rely as heavily on only one or two communication touchpoints, such as call center agents, which are proving to be time consuming for the client and costly for enterprises. With new heroes entering the game, in the form of Chatbots which can be scaled to multiple channels, simple tasks such as FAQ automation are now the new normal.
Nevertheless, some will still need that human connection and that is where Contact Centres of the future come in. Contact Centres capture data systematically and build solutions that match the needs of consumers, and those who wish to conversate with an agent will be afforded with the opportunity to do so over a channel of their choice. A solid solutions provider will be able to offer a service that is designed to improve customer and agent experience through seamless omnichannel interactions in a unified and simple workspace.
Omnichannel solutions are only as good as the technology that supports them and the people who analyse the information it provides them and build on top it.
If you make sure client's interactions with your company are smooth, pleasant, and continuously improving, you will drive brand loyalty. If not, you will give your competitors the best gift you can – your customers.