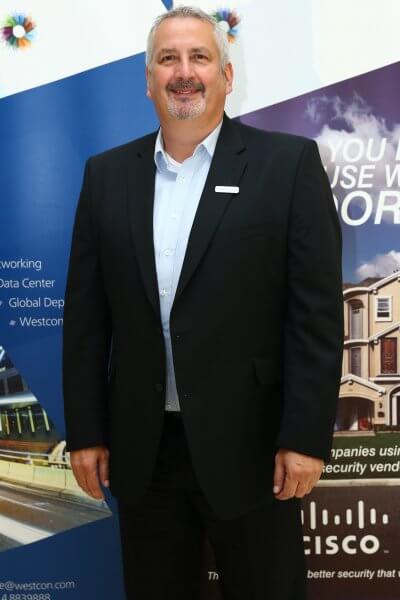 In an in-depth conversation with Reseller ME, Steve Lockie, group MD, Westcon-Comstor, reveals the big market opportunities partners must leverage during this year and how they can emerge as profitable players.
What do you believe are the biggest market opportunities that partners should seize in 2019?
Regional channel partners should hone their skillsets to be able to effectively address customers' challenges across critical verticals such as infrastructure, healthcare and education. The UAE's federal budget in these sectors is significantly higher than previous years. We have to make sure we have got right solutions in these areas.
We hope to see a greater level spend from Saudi Arabia, despite the obvious market challenges. This will again be largely around infrastructure projects. There are immense opportunities revolving around the build up to Expo 2020. Partners should examine these prospects closely and identify what they can leverage best.
I also believe that as a region we have still got a lot of digital growth coming from our young population. According to reports, we have seen that in 2018, IT spending in the Middle East and North Africa was only up by 3.5% at $155 billion. However, we still see exponential growth in other areas. For example, internet penetration has tripled over the last eight years. You've got 76 percent smartphone penetration in the GCC versus 62 percent in Europe. And what really is driving IT demand and online activities here is the fact that 28 percent of the population is aged between 15 and 29. Partners should look at growth strategies for their businesses with these statistics in mind.
Which technologies should partners bet on for this year?
SD-WAN is clearly a big opportunity across the market. We see this from a lot of refresh prospects. With newer technologies coming into the market, we're seeing a shift in some ways of security as well. We need to now not only look at securing just the classic IP network, but also how we can start to secure the IoT network, as both merges. This is definitely an area of growth for partners.
What do you think will be some big challenges that partners have to face during this year?
Last year the challenges have been around liquidity and channel financing. And that continues to be a challenge as we go into 2019. We see a lot of contractors active in the market. Those contractors are sometimes slow to pay, and that's putting enormous pressure on downstream channel partners.
We are still trying to find ways to innovate when it comes to finance. We have micro-financing initiatives in the SMB base. We have done some of our own financing, as Westcon Financial Services, in the market. And we continue to work with insurers and other financial institutions, to try and inject new flexible ways of financing business in the region.
How do you think partners can emerge as profitable players?
Liquidity has been a big challenge in 2018. We've seen a couple of partners really struggle. So I believe sometimes the best deals you take are the ones you don't. I think we all have to be mindful of several factors here. For example, making sure that there's sufficient margin in the deals that we do take especially if there are extra long payment terms and complicated or tricky implementation requirements. We've seen a lot of disputes this year, where partners have implemented projects with end-users then contesting that the correct features or agreed specifications were not included. That causes payment delay in its own right and sometimes it is just a negotiating tactic to avoid paying the bill. I believe all parties have to be careful that they are going after business that they know they are going to get paid for and that it is within their capabilities. This is key to financing.
Another area to remain profitable includes getting specialised in niche technologies or verticals. We have to ensure that we are providing the right level of value at the right cost to our partners.
What do you believe are some growth drivers for Westcon-Comstor?
From our perspective, through the new operations that we've set up in the market, we're much closer to our customers. Our market share has grown as we develop those intimate relationships with these clients. Our services base continues to expand, and that's for our embedded support offerings we provide for Palo Alto. We have also expanded our professional services around F5 and other security vendors. We have signed up with Mitel last year and are looking to actively recruit and identify new partners for this vendor. We have also started to evolve Nokia's channel ecosystem and take a very broad product portfolio to market with them. These are our big push areas.
At the end of 2019, what would you have hoped to achieve?
The key area for us is our customer satisfaction (CSAT) rating and our approval score. So we've recently implemented an approval system in all of our customer-facing activities. We're looking to drive that up, because clearly satisfied customers is where more profitable and loyal customers come from. Driving that CSAT very high is central, not just for us, but we see that across the industry. Everyone's looking to drive that ultimate CSAT. We are also focusing on to ensure that we are activating the technologies that we've sold, and that customers are using those technologies. So the adoption cycle is a critical thing that's new in the CSAT area. Our own internal employee satisfaction is also incredibly important, especially when times are tough. The people we hire are some of the brightest and smartest in the industry. We've got to use their ideas and harness them, and then as a management team, allow them to bring those ideas to fruition.