In this month's edition of Women in Tech, we spoke to Jumana Salem, Vice President of Digital Business X(DBX) EdTech at Injazat, who highlighted the misconceptions around gender equality in the UAE, how the digital transformation provider leveraged its solutions during the COVID-19 pandemic – and the role technology is playing in education.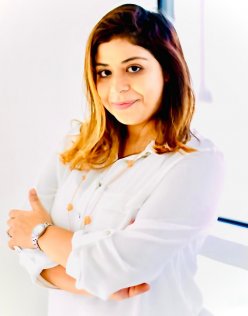 You have enjoyed a distinguished career in education and IT, both globally and in the Middle East region, but can you outline to our readers in detail what your primary roles and responsibilities are in your current role as Vice President of Digital Transformation at Injazat?
I joined Injazat at an interesting and challenging time – because it was not only the peak of the pandemic last year, but it was also in the midst of Injazat's ambitious transformation.
The new model really played into my own strengths. I found myself surrounded by colleagues who are like-minded and we set out to empower our partners and clients with tools that can help them use the acceleration (in infrastructure, in access to online resources, in device penetration) to design well-orchestrated digital experiences.
Today, the EdTech vertical focuses on all aspects of lifelong learning, with an eye towards our strategic objectives which are tied to the UAE's national agenda. One of the examples that I am personally most excited about will be announced soon and it brings some exciting tech to important issues like employability, Emiratisation, and the use of advanced tech in some cool new ways to promote these goals.
One of the most evident consequences of the global health crisis was a rapid acceleration in digital transformation across the Middle East region. What role did Injazat play in terms of helping those companies that had previously resisted emerging technologies to adapt, evolve and respond?
Transformation did indeed accelerate, but in my sector it was beyond an acceleration in infrastructure and penetration of apps and solutions, it came with a complete disruption to what education has looked like for hundreds of years.
Globally, the initial, and well-intentioned reaction was to allow access to more apps or additional digital curriculum. The result was in many cases a fragmented, frustrated experience and a powerful realisation that simply aggregating these options will not really address the pain points.
This jived well with what we were doing at Injazat anyway, and it matched how we are set up to operate. We have incredible teams who can bring the best solutions, helping partners on their journeys to cloud, and introducing them to the right emerging tech (lovingly known internally as "Engine 1") but we know that is the first and not the only step.
So, we also have our second growth engine, "Engine 2", where we focus on how to take all of this and make sure it is assembled and orchestrated in a way that positions our partner for sustainable future growth. We call this InGenius, where we aim to help our clients see the art of the possible and to map out the end-to-end experience for them and the communities they serve.
We engage with our clients, we talk strategy, we ideate, and we implement. We then bring in a rich ecosystem of global partners and players to be able to quickly implement this experience.
As for the challenges, of course it was not simple at the start of the pandemic to ask well intentioned people to take a moment away from thinking "solutions, solutions, solutions" to ease their immediate pain points, but we managed to persevere and its paid off into lasting partnerships that go well beyond the typical IT or tech advisory.
Gender disparity in the IT industry is something that many commentators feel there is still a long way to go in terms of addressing. Have you noticed a seismic change in mindset in terms of women holding senior positions since you first entered the IT and educational domain in the Middle East?
I think there are a lot of misconceptions about women in our region. I think a lot of people mistake our countries, for a place where gender equality is more of an afterthought.
In fact, in the UAE, I have seen that there is a great deal of effort and mindful planning to ensure women have a place and voice at the table. And we are seizing the moment; women are taking those seats at the table here in the UAE whether in the boardroom or leading the entrepreneurial wave in innovative startups.
We have a long way to go, but the direction has been set and the progress is tangible.  It is something that you see is put into practice on a day-to-day basis – I notice this especially in my dealings with universities.
I'm not alone in this assessment, according to a recent McKinsey report, Women at work: Job opportunities in the Middle East set to double with the Fourth Industrial Revolution, The share of women in professional and technical jobs is set to more than double by 2030 through digitization, online platforms, and entrepreneurship.
The report has identified four indicators that have relatively higher correlation with women's participation in professional and technical jobs: (1) education; (2) financial inclusion; (3) digital inclusion; and (4) legal protection.
As for Injazat, we are leading the way in the Abu Dhabi tech space in terms of providing career development programs that empower Emirati women to advance their careers in the technology sector. Our associate development program currently employs 111 Emirati women working across multiple departments.
What are your predictions for 2021 – and what sort of global statement do you envisage EXPO 2020 making to the rest of the world?  
EXPO 2020 is all about challenging the status quo through innovation and human progress. EXPO 2020's global message – "When we come together as one, humanity knows no limits" is echoed by Injazat's strategy and vision – of "empowering human achievement".
At Injazat we are all about encouraging a 'what if' mindset – a mindset that has taken on the role of a problem-solver, an orchestrator of end-to-end solutions that accelerates innovation for our clients and helps them bring their ideas to life, and we are proud it ties in with the essence of EXPO 2020. But our overarching end goal always remains to positively impact the communities we serve.
I'm personally excited for EXPO 2020 and my insider tip is to visit the RewirEd Dubai Cares stand if you are interested in learning more about some ambitious solutions from the Edtech community.
In terms of tech predictions, we are seeing a shift in Education around Tech, the recognition that tech is a means and not an end towards our ultimate goal and like technology we need to reassess our notions and conventional wisdom about the human and social element of education and how that has a necessary symbiosis with technology.