Saumen Ghosh specialises in Managed Services Pre-Sales and Solution designing with an overall Managed Services Experience of more than 15 years. Presently he is leading Managed Services Pre-Sales function for Intertec and has profound experience of both Managed Services Design & Delivery with domain expertise in ITIL Processes, Tools and Automation.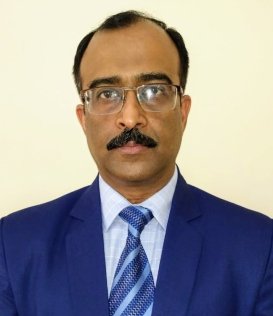 Over the last few decades, ever since computers have become the prime working platform for the organisations, IT Operations have become one of the most essential enablers for any business. The initial computing days have seen devices like big terminals, then the variety of personal computers, transformation to laptops, then further mix of Tabs, iPad's, mobile devices and now the VDI's. The office networks also have gone through many changes: from an initial Co Axial Arcnet age to UTP-various generations and now to Wireless, technologies kept on evolving over time and so did the operations around it.
With advent of Internet in 90's and with its boom in the new millennium, the entire gambit of workplace has eventually changed. Now its work from anywhere, anytime and the whole concept of computing is changing into a virtual world, be it the computing devices, in the form of VDI, or the virtual network or the Cloud servers or the storage, all are today transforming into virtual identities.
With so much of changes happening in the workplace and the business needs ever increasing in IT, modern workplace management in IT obviously needs to evolve.
Challenges
Proactive Workplace Health Assurance
One of the needs of any workplace management is to have visibility of the entire workplace devices, be it desktop, laptop, tabs, VDI's or any entity at one single console and have assurance about their health. The immediate next need associated is to have prior knowledge about the shortcomings and take the right actions to improve the health. Traditional reactive user issue handling is way too unproductive and inefficient today.
Real time Root Cause Analysis
Today's workplace end points are business delivery points. Unlike the old data processing computing, today every end point is almost directly responsible for business generation or business process handling. It involves the device, the network, the applications and data sources together for any business transaction completion and any malfunction directly impacts business. To figure out the real cause of malfunction and act immediately is the need for business. But in such a complex workplace environment today, finding out the root cause and solving the same in single go is a real challenge.
Hybrid Work Environment of Office and Home
During Pandemic the whole world has realised that now location of user has become irrelevant. User can be at home, at project location, at the usual office workplace or even at a cafe. But with this accepted 'normal', the IT Operations team has been faced with new challenges of identifying end point issues remotely without having real visibility of the environment or the device. That is where the IT Operations team needs a platform where they can have holistic visibility of any user device with all its hardware, software parameters, all its network environment details, user behavior details, change details or the trend of errors in the device.
Support is as Good as its last transaction
Traditionally, workplace support teams are only running after user issues and even after relentless services, user rating about IT Service quality is always as per his/her last experience. The ratings are always perception based and biased as per the last experience. There has never been a method of capturing actual device experience in terms of quality of service availability, speed and accessibility which in turn can create a digital experience score for each device in the workplace. In today's digital world we actually need a digital experience measurement system for end users and should have data-based approach rather than pure perception-based approach.
Solution
Workplace Automation Platform
The challenges of Pro-Active Health monitoring & Real Time Root Cause Analysis both can be comprehensively addressed through Workplace Automation Platform. Entire workplace of variety of devices can be visible under one console and AIOPS helps in determining which device needs attention.
Workplace Automation Solution not only provides transparency, visibility about the entire workplace and helps support team to take pro active measures to keep the environment healthy, but also helps the support team to determine precisely the root cause of every issue at workplace. Often the biggest challenge at workplace remains to identify whether the issue is because of device inefficiency, Server or application slowness or network congestion. With Workplace Automation Platform's detailed visibility and AI insight these are sorted to the core.
As an adept Managed Services provider, we at Intertec strongly recommend Workplace Automation Solutionfor modern day IT End User Support and nurture a strong practice team who can always be helpful for any organisation willing to take that journey of Workplace Automation.