Saudi Telecom Company is reportedly launching its first-ever FinTech platform in the kingdom next month.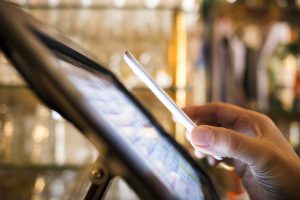 According to local media, the platform is aimed at reaching out to the 6.4 million "unbanked" population in Saudi Arabia.
STC senior vice president of enterprise Tarig Enaya said STC Pay will help customers transfer money whenever they want. They can also immediately authenticate whether the money is received or not.
"Our main aim behind entering this business is to connect people and address the unbanked community in Saudi Arabia that is in millions."
STC Pay is a digital wallet application that allows customers to access basic financial services through their phone. Following successful trials, STC Pay and the company will hold demos of the solution at the upcoming GITEX Technology Week in Dubai in October.
It will available for download from the Apple Store or Google Play, and carry out transactions by visiting STC kiosks or authorised shops. After scanning a barcode at the cashier and providing cash, customers can select a name from their contact list, press "send" and the money will be available within seconds in the individual's own STC Pay account.
Workers in the kingdom have remitted about $37 billion to their home countries last year, according to the Saudi Arabian Monetary Authority. STC Pay is part of the operator's drive to offer value-added services to its customers.