The Department of Economic Development (DED) in Dubai has formed a strategic partnership with BooleanLAb, an international company specialised in technology solutions based on artificial intelligence (AI) and the Internet of Things (IoT), to establish an advanced market monitoring and inspection system for the emirate.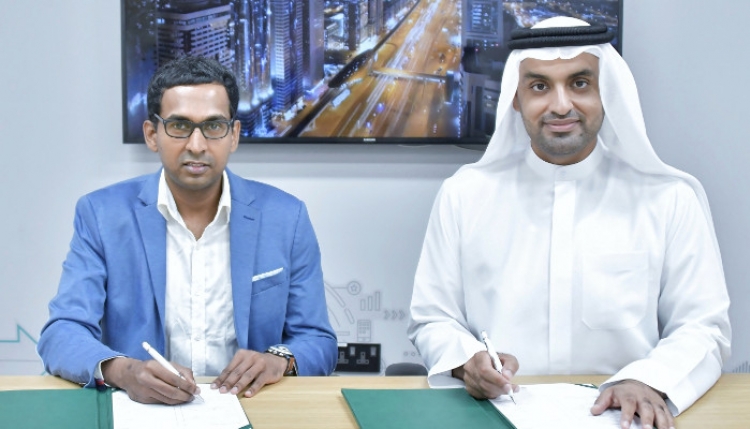 The partnership, aligned with DED's participation in the fourth cohort of the 'Dubai Future Accelerators' programme, aims to enhance efficiency of market supervision and inspection in Dubai by 25 percent, thus reinforcing the emirate's business competitiveness.
The Commercial Compliance and Consumer Protection (CCCP) sector in DED is focusing on integrating smart technologies including AI to improve the quality of services provided to the business community and enhance transparency, neutrality and overall efficiencies across dealings between traders and consumers.
The partnership was signed at the Dubai Future Foundation between Mohammed Ali Rashid Lootah, CEO of CCCP, and Nuwan Dehigaspitiya, Chief Executive of BooleanLAb, in the presence of officials from both sides.
"Dubai has its eyes set on its medium to long term future in various strategic sectors," said Lootah. "Our partnership with BooleanLAb is aimed to make market monitoring and inspection a fast and smooth experience for traders, without any interruption to business operations. The partnership will also help us enrich our database towards enhancing efficiencies across the inspection process by 25 percent."
According to Lootah, with the advanced monitoring and inspection system, the time taken for filing complaints as well as completing inspections on DED's smart applications will be substantially reduced. While the business community as well as residents will benefit from the improvement in quality and time of inspections, it will also take the emirate further up in global competitiveness rankings.
The partnership with BooleanLAb follows a number of significant initiatives CCCP has launched recently, including a 'Smart Protection' service that deploys AI to resolve consumer complaints, and the 'IP Gateway' application to protect trademarks against fraud.
Lootah added that CCCP will continue to adopt the latest technologies across its services to enhance customer satisfaction and happiness.