Du has showcased its latest transformative eHealth offerings as part of the Dubai Health Authority's (DHA) 2019 Dubai Health Forum.
At the event, du highlighted two innovative B2B healthcare solutions. The company showcased how it can offer Internet of Things (IoT) and Blockchain solutions to healthcare businesses to improve the well-being of people across the UAE.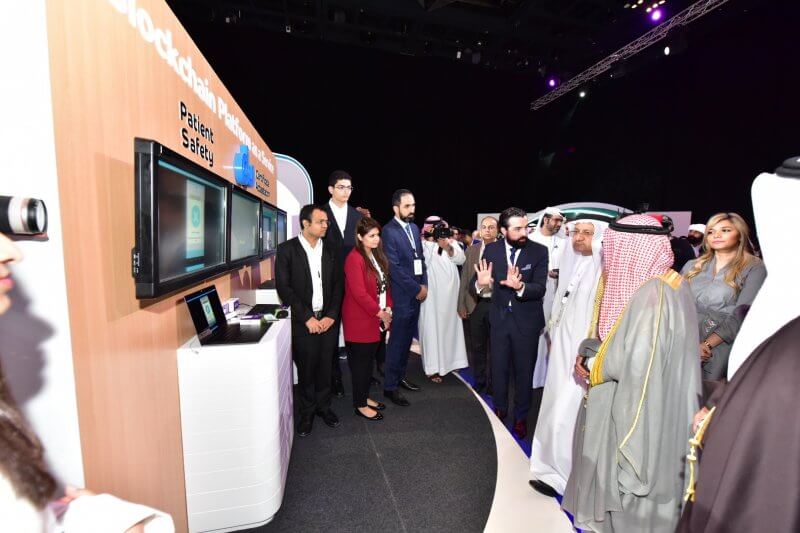 du, in collaboration with UAE-based company OLEA, a specialised advisory and business incubation platform, showcased The Consult Station by Health for Development (H4D) at the DHA forum. This FDA approved medical unit, which replicates a medical doctor's office, consists of 13 medical sensors and devices that can be used to self-perform health check-ups, or to conduct a teleconsultation from a remotely located physician.
In addition to this, du's partnership with the UAE's Dhonor Healthtech – a leading national company focused on global healthcare Blockchain solutions – was also on display to present the latest Blockchain Platform as a Service (BPaaS) use case to build the UAE's first Patient Safety Verification Blockchain Solution.
Farid Faraidooni, Deputy CEO – Enterprise Solutions, EITC, said, "As we enter a new era where next generation technologies like Blockchain, Artificial Intelligence and IoT become a reality, du, as an enabler of technology-led solutions, has an important opportunity to offer state-of-the-art resolutions to improve and enrich the lives of UAE citizens and residents. The health sector is an industry ripe for digitally disruptive innovation and we are delighted to be able to display our latest developments in next-generation technologies with reference to how our growing expertise and capabilities can transform lives' through healthcare-specific solutions."
du is building on its eHealth offerings as a part of their ever-growing ICT business portfolio, which aims to accelerate industries across the UAE via the company's prominent role as a technology enabler.
The DHA forum's aim is to foster collaboration, promote innovation and create opportunities in the healthcare care industry of the region. By participating in this event, du's healthcare solutions have an industry-led platform to present and detail how these innovations can add value to the healthcare ecosystem as well as patients across the UAE.