A10 Networks has announced that it will showcase its entire portfolio of market leading solutions at the GITEX Technology Week, to be held next month in Dubai, UAE.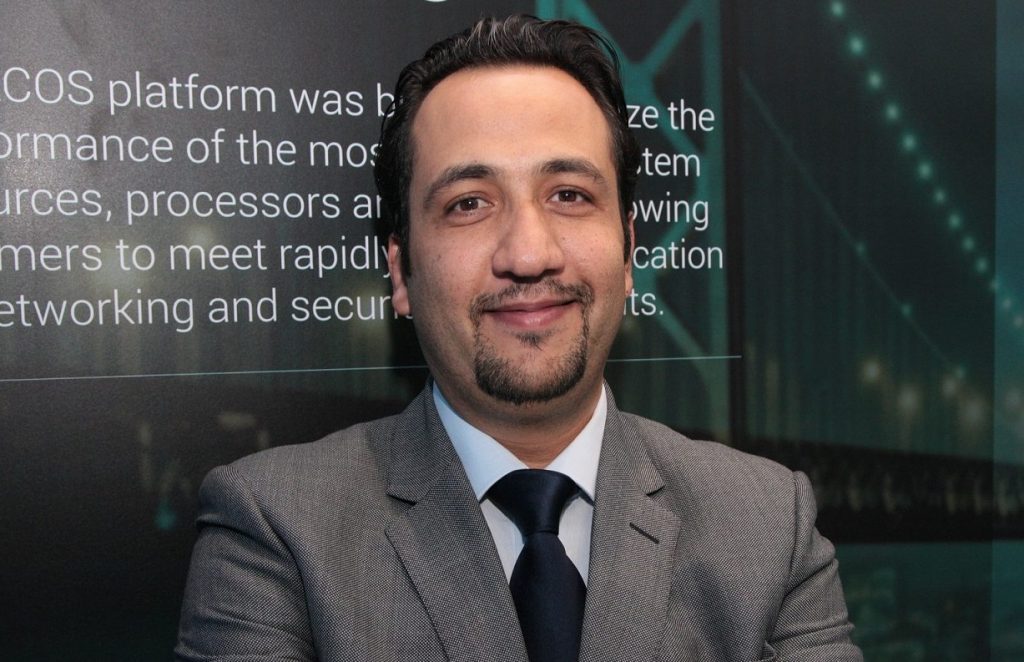 The company will highlight its service provider network security to support IoT in the age of 5G, multi-cloud management, DDoS protection and application visibility and analytics, said a statement from the company.
A10 is keen to demonstrate the following:
•GI/SGI firewall protection for mobile networks – IoT and 5G service offerings offer telco operators greater revenue opportunities but also heightens security risks. Service providers must defend mobile network infrastructure, applications and subscribers against malicious online threats and multi-vector attacks, while maintaining always-on network availability and the best possible subscriber experience. A10 Thunder CFW with integrated Gi/SGi firewall capabilities, delivers the performance that mobile carriers require to scale and efficiently safeguard their infrastructure, including the Gateway GPRS Support Node (GGSN) and PDN gateway (PGW) in the Evolved Packet Core (EPC).
•Application Environment Management and Analytics – As organisations in the Middle East make the transition to the cloud, they face challenges relating to streamlining and automating the provisioning, configuration and management of infrastructure across on-premise and multi-cloud environments. Gitex provides an opportunity for A10 to showcase its revolutionary Harmony Platform that solves this challenge. Founded on a vision of anywhere, anytime policy enforcement, the Harmony platform connects secure application services to on-premise environments and public, private and hybrid clouds. The A10 Harmony Controller, in virtualised, SaaS and physical form factor, manages secure application delivery services across multi-clouds and integrates multi-services for configuration and automation.
•DDoS Mitigation – A10 will also use Gitex as a platform to educate regional CIOs and IT managers about DDoS mitigation strategies. The company will showcase A10 Thunder TPS which is the world's highest-performance DDoS protection solution providing up to 300 Gbps in throughput and up to 440 Mpps in mitigation capacity. The product surgically detects and mitigates megabit to terabit DDoS attacks at the network edge. As part of its security portfolio, A10 also has the most comprehensive decryption solution – A10 Thunder SSLi (SSL Insight) that decrypts traffic, enabling security devices to analyse all enterprise traffic without compromising performance.
•Office 365 Scaling & Security – Another solution that A10 will demonstrate at Gitex will be the company's technology for scaling and securing Office 365 applications. Security and access control are some of the major concerns with Office 365 and other SaaS deployments. On-premise hardware solutions, such as A10 Thunder appliances, provide unparalleled performance, efficiency and security controls, along with traffic steering; features that are impossible to match with cloud-based solutions.
Mohammed Al-Moneer, regional director – Middle East and North Africa (Mena), A10 Networks, said: "GITEX offers a great platform for our company to expose our brand and showcase our products and capabilities to decision makers from various segments of the market that attend the event."
"As a market leader in service providers in CGN/DDoS, and with over 7,000 customers world-wide, we are always looking to share best practices and rich technology insights with the community," he said.
"At the same time, we are eager to gain a greater understanding of how A10 can help current and future customers in the Middle East based on a customized approach to the region's specific needs," he added. 
A10 Networks will be exhibiting from its partner Ingram Micro's stand number 11 in Hall No. 4.