Ai Everything is set to host the next webinar in its all-new series, keeping the artificial intelligence community connected and engaged.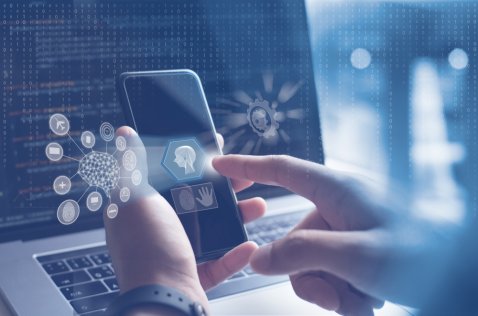 Ai Everything.virtual, the new series of webinars to support the technology industry, provides unparalleled insight on the ways that artificial intelligence can advance economies across the world.
The next Ai Everything.virtual webinar will take place on Monday 15th June at 12pm UAE time (4am New York, 9am London, 1.30pm India), and will discuss how artificial intelligence adoption in businesses will be 'non-negotiable' in delivering post-pandemic success.
Businesses are yet to embrace AI at the blistering speed that many experts had predicted, but they now find themselves under increasing pressure to agile in the era of COVID-19.
Research has shown that failing to scale AI solutions could put 75 percent of organisations out of business by 2025, yet 77 percent of large companies believe that businesses' adoption of big data and AI initiatives remains a "major challenge".
Attendees of Ai Everything.virtual's webinar will learn about the benefits of educating management teams – and not just technical departments – on AI, how to bridge the gap between executives and data scientists, and how business leaders can align their organisation's structure, processes and work culture in order to build an AI–powered operation.
The discussion will feature insight from a range of world-renowned experts including Fatma Bujasaim, Head of International Cooperation and Capacity Building, UAE Artificial Intelligence Office; Ryan Den Rooijen, Group Head of Data Analytics, Chalhoub Group; Dame Wendy Hall, DBE, FRS, FREng, Regius Professor of Computer Science, Associate Vice-President (International Engagement), and Executive Director, Web Science Institute at the University of Southampton; Dr. Eva-Marie Muller-Stuler, Practice leader for Advanced Analytics and AI, Member of the Academy of Technology, Global Business Services, IBM Middle East; David Toman, Visiting Fellow, Kellogg College, University of Oxford; and Dr. Scott Nowson, AI Lead, PwC Middle East. The discussion will be moderated by Angie Lau, Editor-in-Chief, Founder and CEO, Forkast.News.
To tune into the live discussion on Monday 15th June at 12pm (UAE time) and to submit a question to the panelists, click here to register.