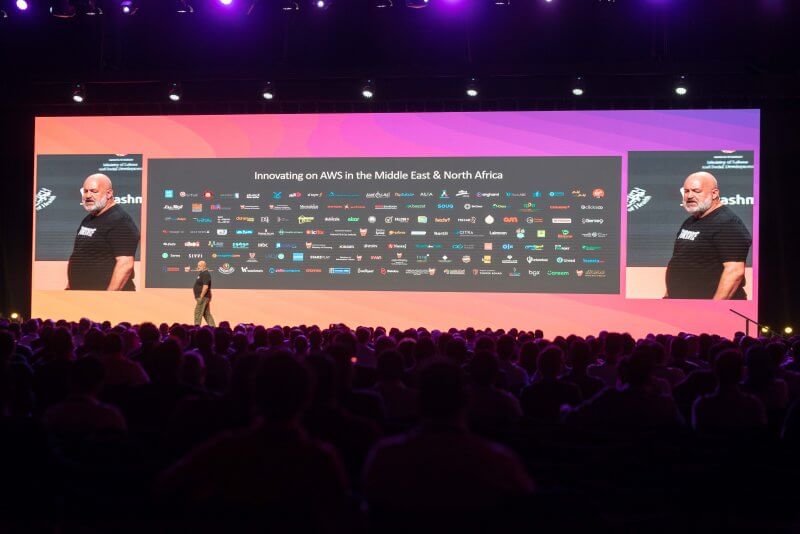 Amazon Web Services (AWS), an Amazon.com company has announced the opening of its Middle East data centre in Bahrain.
With the launch of AWS Middle East, the company now spans 69 Availability Zones within 22 geographic regions around the world, and has announced plans for nine more Availability Zones across three more AWS Regions in Indonesia, Italy, and South Africa.
Starting today, developers, startups, and enterprises, as well as government, education, and non-profit organizations can run their applications and serve end-users from data centres located in the Middle East, as well as leverage advanced technologies from the world's leading cloud, to drive innovation.
Customers can get started today at: https://aws.amazon.com/local/middle_east/bahrain/"The cloud has the chance to unlock digital transformation in the Middle East," said Andy Jassy, CEO, Amazon Web Services. "Today, we are launching advanced and secure technology infrastructure that matches the scale of our other AWS Regions around the world and are already seeing strong demand in the Middle East for AWS technologies like artificial intelligence and machine learning, data analytics, IoT, and much more. We are excited to see how our cloud technology will provide new ways for governments to better engage with citizens, for enterprises to innovate for their next phase of growth, and for entrepreneurs to build businesses and compete on a global scale."
The new AWS Middle East (Bahrain) Region offers three Availability Zones at launch. AWS Regions are composed of Availability Zones, which each comprise at least one data center and are located in separate and distinct geographic locations with enough distance to significantly reduce the risk of a single event impacting business continuity, yet near enough to provide low latency for high availability applications. Each Availability Zone has independent power, cooling, and physical security and is connected via redundant, ultra-low-latency networks. AWS customers focused on high availability can design their applications to run in multiple Availability Zones to achieve even greater fault-tolerance. AWS infrastructure Regions meet the highest levels of security, compliance, and data protection.
AWS has millions of active customers across the world including startups such as Anghami, Bayt.com, Careem and Dubizzle. It is also the cloud provider of choice for enterprise firms such as Aramex, Fly Dubai, Batelco, OSN and Emirates NBD.
Abdulla Qassem, Group Chief Operating Officer, Emirates NBD said, "Emirates NBD has been collaborating with AWS and taking advantage of AWS's technologies and innovation practices to develop personalized, real-time banking experiences. The new AWS Middle East Region will allow us to further experiment and enhance our solutions as we continue to realize our vision of being the region's most innovative financial services organization that is making banking more easy and intuitive for customers."
Many government organisations are also working with AWS including the Bahrain Information & eGovernment Authority (iGA). The iGA is responsible for ICT procurement for the Bahrain government and is leading the government's migration project to support the country's Cloud First policy. iGA's Chief Executive Mohammed Ali AlQaed said, "Bahrain is committed to becoming a country in the cloud and we will be able to accelerate our journey with the launch of the AWS Region in Bahrain. By December of this year, we will have 30 percent of all 72 government entities migrated to AWS and by June 2020, we expect to have most government data centers shut down, while the rest are minimized allowing us to focus resources on projects that benefit our citizens and dramatically improve the overall availability and durability of government applications and data."
AWS Partner Network (APN) Partners have welcomed the arrival of the AWS Middle East (Bahrain) Region including Redington, Tamkeen (Saudi), Thinglogix, Al Moayyed Computers and more.
Furthermore, AWS is also launching a new AWS Direct Connect location in Bahrain, joining the two AWS Direct Connect locations and two Amazon CloudFront Edge locations in the UAE that launched in 2018.
AWS Direct Connect will enable customers to establish a dedicated private network connection between AWS and their data center, office, or colocation environment. Amazon CloudFront gives customers an improved experience for their end users, including faster content delivery and added cybersecurity protection.